Should I Accept Free Stuff After Being Injured At A California Business?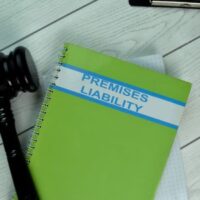 Business and property owners are required to keep their premises in reasonably safe condition under California premises liability laws, but some breach this important legal duty. The lack of ordinary care leads to serious injury-causing accidents, including slip and falls, trips, being hurt by falling objects, and related incidents. Fortunately, the laws that describe a property owner's duty also provide victims with rights. You may have grounds to seek monetary damages for your losses from a party who is negligent in operating a restaurant, shopping center, apartment complex, office building, amusement park, or tourist attraction.
In most slip and fall cases, your first step in the process is taking pictures of the dangerous condition, seeking medical treatment, and filing an insurance claim for compensation. However, a property owner may approach you with an alternative: You might get offers for free products or services, in lieu of your agreement to not take further action. Oakland premises liability lawyers would warn against doing so for a number of reasons, so consider a few points before accepting. 
Property Owners Seek to Avoid Liability 
When making an offer to you outside the normal legal process, a business owner or operator has financial motivations. If a potential party sidesteps dealings with its insurer, there will be no increase in premiums or other ramifications. With some insurance claims based upon premises liability, the insurance company may even drop the policyholder – an implication no property or business owner wants to face.
To avoid these higher costs or other risks, property owners employ other tactics for working things out "under the table" in an accident case:
A restaurant owner might comp your meal after a food-poisoning incident.
You might get a free item or coupon for discounts after suffering injuries at a store or other retail business.
If you were hurt in the common areas of your apartment building, the landlord may offer a free month's rent.
Operators of an amusement park, pool, park, golf course, or other business may give you a day pass at no cost. 
You Could Give Up Important Rights 
It can be tempting to take the property owner up on any of these attractive offers, but you need to understand what you forego in exchange for "free" stuff. As a condition for accepting, there may be an argument that you released your legal claims stemming from the incident – even when there is nothing in writing. This may complicate or bar your ability to pursue the monetary damages you could recover through the proper legal process, including:
Medical costs to treat your injuries;
Lost wages;
Pain and suffering;
Emotional distress;
Scarring and disfigurement; and
Many other forms of compensation. 
Speak to an Oakland Premises Liability Attorney About Your Legal Options 
This information should convince you why attorneys recommend against accepting free stuff from a property owner after a slip and fall or related accident. For information on proper, legitimate ways of resolving a premises liability claim, please contact Venardi Zurada, LLP. We can schedule a free consultation at our offices in Oakland or Walnut Creek, CA.
Resource:
leginfo.legislature.ca.gov/faces/codes_displaySection.xhtml?sectionNum=1714.&lawCode=CIV