What Victims Need To Know About Burn Injury Losses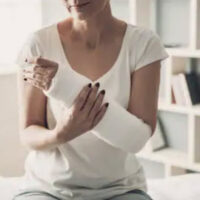 Burns are defined as damage to skin and other tissues caused by heat, chemicals, electricity, sunlight, or radiation, and these injuries are a common occurrence in the US. According to the Burn Incidence Fact Sheet published by the American Burn Association (ABA), around 486,000 people seek medical treatment for burn injuries annually. However, this estimate only includes hospitalizations and visits to the emergency room; totals for clinics and medical practices are not included, so the actual number of victims suffering burn injuries is likely much higher.
Many burns are the result of accidents, such as motor vehicle collisions, dangerous conditions on property, defective products, and others. California personal injury laws allow victims to recover compensation from the at-fault party, but there are a few points you should know about losses related to burns. The implications can be extreme, so it is critical to get legal help from an experienced Oakland burn injury attorney. Some information should be convincing.
Emergency Care for Burn Victims 
With second- and third-degree burn injuries that have damaged skin and penetrated tissues underneath, it is usually necessary for a victim to seek emergency treatment. Expenses for a visit to the ER can be sky-high, especially when the victim requires care via the hospital's burn unit. 
Hospitalization Costs 
If burn injuries are severe, the victim may be admitted to the hospital for continued treatment. The ABA notes that hospitalization costs are higher for burn patients as compared to those suffering from other injuries. 
Corrective and Cosmetic Surgery 
Burn injuries almost always cause severe scarring to the skin, and may even damage muscle, tissue, and organs. Aside from medically necessary surgery, the victim may need cosmetic surgery to return to his or her normal appearance. In many cases, the recovery process requires several procedures. 
Losses Related to Infection 
The skin is the largest organ in the human body, which is also its first line of defense against harmful substances. Burns can destroy several layers of skin, enabling microbes, bacteria, and germs to enter and cause infection. A victim may require additional treatment, which usually results in longer hospital stay and delayed recovery from the burn injuries. Some infections can even be life-threatening, such as sepsis. 
Emotional Scarring 
Even with successful cosmetic surgery, the scars from severe burns may never go away. Victims suffer pain and suffering, disfigurement, diminished self-confidence, and other personal, subjective losses. The emotional implications can be a major component of losses related to burns.
Trust Our Oakland Burn Injury Lawyers to Recover Fair Compensation
 Burns can impact your life in ways you did not expect, but you can trust our team at Venardi Zurada, LLP to seek full compensation for your losses. To learn more about our legal services, please contact our offices in Oakland or Walnut Creek, CA. We can set up a complimentary case review to assess your circumstances and determine how to proceed.
Source:
ameriburn.org/who-we-are/media/burn-incidence-fact-sheet/