Getting Oakland Car Accident Evidence When You Are Transported from the Scene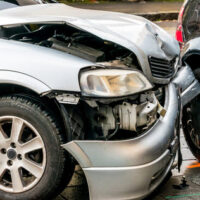 Auto collisions continue to be a safety risk for motorists throughout the US, and statistics demonstrate the severity of the problem in California. According to the Statewide Integrated Traffic Records System, almost 279,000 people are hurt in car accidents every year. Though some may have been able to walk away or seek medical care on their own, many others were immediately transported to local hospitals by ambulance or airlift.
Obviously, getting proper medical treatment should always be a priority after a motor vehicle crash. However, being rushed away from the scene creates a dilemma in terms of being able to gather essential proof to support your legal rights. Fortunately, there are strategies for getting the evidence you need and an Oakland car accident lawyer can help. Potential sources of proof for your claim may include: 
People in Your Car: Any vehicle occupant with a cell phone camera could be a reliable source of evidence, since these individuals may remain at the scene to snap photos, capture video, and jot down notes. If you are able, instruct friends and family to take pictures of:
The intersection or stretch of roadway;
Signs, signals, lane markings, and other traffic indicators;
Damage to vehicles;
Skid marks and other physical characteristics at the scene;
Weather conditions; and,
Any other factors that may be relevant to fault in the accident.

Security Camera Footage: The majority of businesses and buildings have surveillance cameras installed for security purposes, and they may have captured footage that could be useful to your claim.

Vehicle EDRs: Many recent model vehicles are equipped with electronic data recorders (EDRs), similar to the "black boxes" on aircraft. The technology tracks various factors, including rate of acceleration, braking, steering maneuvers, and many other driver actions. The other driver's EDR could contain valuable information related to fault, while your own vehicle's black box can prove that you were NOT responsible.

Bystanders and Other Witnesses: Individuals who were not involved in the crash may have seen what happened, so their recollections could be important for determining causes and contributing factors. Insurance companies consider input from neutral witnesses as more credible than your own, because third parties do not have a financial stake in the outcome.

Private Investigators: In some cases, it may be necessary to retain a professional to assist with auto crash investigations, especially where the individual has experience in law enforcement or private security. Attorneys often work with private investigators to obtain essential evidence after the fact when other proof is limited.
Our Oakland Car Accident Attorneys Will Thoroughly Investigate 
You might feel hopeless if you are not able to collect evidence after being transported from the scene of an auto crash, but the above sources of proof provide you with options. Our team at Venardi Zurada, LLP can tackle investigations and other complicated legal issues, so please contact our firm right away. We can schedule a complimentary case evaluation to review your circumstances at our offices in Oakland or Walnut Creek, CA.
Resource:
chp.ca.gov/programs-services/services-information/switrs-internet-statewide-integrated-traffic-records-system