Damages In California Wrongful Death Claims: Challenges For Child And Elderly Victims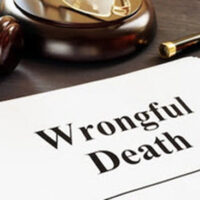 The accidental death of a loved one is always a tragedy, yet the horrors can be even more extreme for survivors who lost someone who was either very young or elderly. Unfortunately, figures from the US Centers for Disease Control and Prevention (CDC) reveal that fatal incidents are quite common within these age groups. Every year, almost 65,000 adults are killed in accidents, while more than 3,500 children aged 10 and under die under similar circumstances.
The grief for family members is extensive, so you may find some comfort in knowing that you have legal options under California law. You may qualify to file a wrongful death claim to recover for the losses you suffer from your loved one's death. Still, cases involving younger and older victims are more complicated for reasons your Oakland wrongful death attorney can explain. The issue comes down to challenges with monetary damages, so note the following information.
Overview of Damages in California Wrongful Death Cases 
As a type of personal injury case, a wrongful death claim is intended to put surviving family members in the same position they would have been had the fatal accident never occurred – at least as much as possible. Therefore, if you are eligible to file a case based upon your relationship with the decedent, you can recover:
Economic Damages: This type of compensation includes your definite and/or out-of-pocket costs directly related to the victim's passing. Examples include medical bills incurred in an attempt to save the person's life, burial and funeral costs, and lost wages between the date of the accident and death.
Non-economic Damages: There are also subjective, personal ramifications you sustain when a loved one's life is abruptly taken. Future earning capacity is a key factor because the victim would have earned income over the years in a normal lifespan. You can also obtain amounts for emotional consequences and loss of consortium, guidance, education, love, and support. 
Damages and Implications for Older and Younger Victims 
Knowing that the deceased person's emotional and financial contributions are so critical to compensation in a wrongful death claim, you can anticipate the challenges when very young and elderly victims. Children and older adults may not be employed at all, so they are presumably not earning to support the household.
Still, you need to be able to prove these losses in some way in a lawsuit or insurance claim, so relevant factors may include: 
Life expectancy;
State of mind;
Physical health;
Family living arrangements; and
Many others.
An Oakland Wrongful Death Attorney Will Tackle Legal Hurdles 
In addition to these complexities with younger and elderly victims, you can expect to encounter many of the same challenges that apply to other wrongful death claims. For help with the process, please contact Venardi Zurada, LLP to speak to a member of our team. We can schedule a no-cost consultation to assess your circumstances at our offices in Oakland or Walnut Creek, CA.
Resource:
cdc.gov/injury/wisqars/pdf/leading_causes_of_injury_deaths_highlighting_unintentional_2018-508.pdf