Civil Remedies For Survivors After Criminal Homicide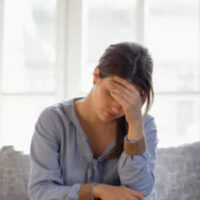 It is not surprising that murder rates are high in a populous state like California, and statistics from various divisions of law enforcement prove the severity of the problem. According to data compiled by the California Department of Justice (CA DOJ), there were 2,360 homicides in 2021 – an increase of more than 7 percent from the previous year. This amounts to a murder rate of 6 per 100,000 in population, which is a 9.1 percent increase from 2020. For the family members of victims, seeing the offender get convicted and sentenced to punishment brings closure.
Still, the criminal justice process does not address the massive losses survivors sustain after losing a loved one. Fortunately, there are civil remedies for recovering damages through a wrongful death claim. It might surprise you to learn that there are potential parties other than the offender, and an Oakland wrongful death attorney will ensure you take advantage of all possibilities. A summary of the legal concepts is also helpful.
Civil Remedies from Criminal Acts
 When someone is intentionally killed, blame is obviously on the offender from the standpoint of criminal and civil law.  Typically, the offender often has no money making them judgment proof.  However, it may be possible to hold additional parties liable for carelessness in allowing criminal activity to take place. Property and business owners have a duty to keep their space safe, and they can be accountable for negligence under the concept of premises liability.
With these claims, you must prove that the party who owns, manages, or otherwise controls the property failed to use reasonable care to protect against foreseeable harm. Criminal activity is certainly foreseeable when it occurs regularly, triggering the property owner's duty to maintain a safe space. Examples of breach include:
Not installing security cameras;
Failure to put locks on gates, windows, and doors;
Refusing to hire a security guard; and/or
Neglecting to implement an alarm system 
Plaintiff in a Wrongful Death Claim 
Now that you know you could be pursuing a defendant other than the offender, you should also realize who can be a plaintiff. Wrongful death laws in California are very specific in the sense that you must have standing to sue, i.e., you must be in a position or have a relationship with the deceased person that allows you to seek remedies. The following individuals have standing in a California wrongful death action:
Surviving spouse;
Children;
Grandchildren, if the decedent's child previously passed;
Other minor children who were financially dependent upon the deceased; and,
Those individuals who would be entitled to a portion of the decedent's estate if he or she did not have a will, such as parents and siblings.
Compensation in a wrongful death case may include loss of contributions, support, education, guidance, consortium, love, and other impacts on quality of life. 
Trust Our Oakland Wrongful Death Lawyers to Protect Your Rights
To learn more about negligent security claims and rights of surviving family members, please contact Venardi Zurada, LLP. We can set up a no-cost case review at our offices in Oakland or Walnut Creek, CA. A California wrongful death attorney can explain how the laws work after assessing your unique circumstances.
Source:
data-openjustice.doj.ca.gov/sites/default/files/2022-08/Homicide%20In%20CA%202021.pdf