How Do I Prove A Wrongful Death Case In California?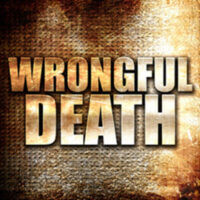 Losing someone you love in an accident is tragic, and many survivors are hit hard by losses in addition to their grief. There is a void left behind for family members who relied on the deceased victim for financial and emotional support, guidance, and love. If someone close to you died under accidental circumstances, you might be looking at your options to recover for some of these losses. California's wrongful death statute is the law that provides you with remedies, allowing you to pursue the at-fault party for monetary damages.
However, there are two important requirements for a wrongful death action. The first is eligibility, since only surviving spouses, children, and other designated individuals listed in the statute will qualify. Second, you need to show that the at-fault party is legally responsible. An Oakland wrongful death attorney will assist with essential tasks, but it is helpful to know the basics about how to prove the case.
Negligence: The most common theory of liability for wrongful death is negligence. To prove that you are entitled to compensation, you must show that the at-fault party caused the accident by breaching the legal duty to act with reasonable care. Most accidents are caused by negligence, so wrongful death claims often arise from:
Car collisions;
Crashes involving 18-wheelers, semis, and other large commercial trucks;
Pedestrian and bicycle accidents;
Slip and falls from dangerous conditions on property; and,
Medical malpractice, in which the standard of care is the focus for purposes of assessing breach. 
Reckless Conduct: Wrongful death may be the result of reckless acts which goe above and beyond the failure to be reasonably safe. This conduct demonstrates a willful, conscious disregard for the safety of others instead of just making a mistake. Examples of reckless conduct include:
Drag racing or street racing;
Driving at extreme speeds or at a high speed in residential areas;
A surgeon who operates while intoxicated; and,
Intentional violations of building codes intended to protect the public. 
Intentional Acts: Homicide is obviously illegal and punished by the California criminal justice system. However, the decedent's survivors may also have a civil claim against the assailant. It is usually not difficult to prove liability for an intentional death, but there can be challenges with getting funds from someone who is in prison.
Instead, you might go back to negligence principles to recover damages for wrongful death. If there is evidence that a property or business owner failed to take proper security measures, they may be at fault for allowing the killing to happen.
Discuss Legal Remedies with an Oakland Wrongful Death Lawyer
There are many forms of misconduct that can cause a fatality, so it is reassuring to know that you have rights under California law. Our team at Venardi Zurada, LLP is prepared to help you enforce them, so please contact our offices in Oakland or Walnut Creek today. We are happy to set up a free case assessment to hear more about your situation.
Source:
leginfo.legislature.ca.gov/faces/codes_displayText.xhtml?lawCode=CCP&division=&title=3.&part=2.&chapter=4.&article=6.