Drowning Prevention: Safety Tips For Parents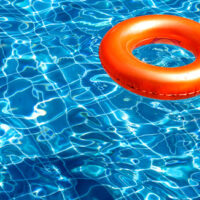 Regardless of whether you take the family to the local pool, one of Oakland's many beaches, or nearby lakes, there is no doubt that the region has plenty to offer as far as water-based recreation. As you take in the view while swimming or wading, you might overlook the serious risks of drowning and related accidents. According to the US Centers for Disease Control and Prevention (CDC), around 10 people are killed in unintentional drowning incidents every day. Considering their love for water fun, you might not be surprised to learn that children are most vulnerable to death or injuries.
If you or a loved one was hurt in a water-related accident that was preventable, you should discuss your options with an Oakland drowning attorney. However, parents can reduce the risk for water-related accidents by implementing rules for children and applying a few safety tips. Some additional data on the dangers of drowning should be convincing.
 Additional Statistics on Drownings in California 
Data collected by the CDC and other consumer protection groups reveal approximately 1 in 5 victims who die because of drowning are aged 14 years and younger. Plus:
Every day in the US, three children suffer fatal submersion injuries.
Submersion is responsible for more for more fatalities among children aged 1 to 4 years than any other factor, making drowning the #1 cause of accidental death in this age group.
For every child fatality from drowning, another five individuals under 14 years old visit the emergency room for treatment.
More than half of all victims treated in emergency departments will require further care through hospitalization. As a comparison, just 6 percent of victims of other unintentional injuries will need to be hospitalized.
Nonfatal submersion injuries often lead to severe brain damage because of a lack of oxygen to the brain. A victim could suffer permanent consequences, including memory loss, paralysis, and learning disabilities.
Safety Tips to Protect Your Child 
One of the most effective ways to reduce the risk of drowning fatalities is to ensure your child knows the basics of swimming, whether through lessons or teaching at home. Parents should also consider learning CPR, especially if your home features a pool. In addition:
Require your children to wear a personal flotation device (PFD) anytime you are around natural bodies of water like the San Francisco Bay, Pacific Ocean, and lakes and streams. Younger kids and weak swimmers should have a life jacket in pool areas as well.
Be vigilant and keep your eye on children, since drowning tends to happen quickly and quietly.
Avoid using alcohol or drugs, as well as other activities that can distract you from supervising children. 
An Oakland Drowning Accident Lawyer Can Explain Your Rights 
Despite safety tips and taking proper precautions around water, drownings are still a threat. To learn more about your legal remedies, please contact Venardi Zurada, LLP. We can schedule a free consultation to discuss your circumstances at our offices in Oakland or Walnut Creek, CA. After we review the details, we can advise you on next steps.
Resource
cdc.gov/homeandrecreationalsafety/water-safety/waterinjuries-factsheet.html