How Comparative Negligence Affects A California Cruise Ship Accident Claim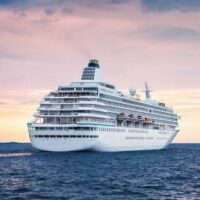 The cruise industry in California's Bay Area suffered a blow during the pandemic, but demand has returned and market indicators reveal that people are eager to get back to sailing adventures. The Port of San Francisco reports that more than 400,000 passengers are expected to move through Pier 27 and Pier 35 cruise ship terminals this year. When they leave San Francisco Bay and head to Alaska, Hawaii, Mexico, and down the California coastline, passengers enjoy a wide array of dining options, recreational activities, shore excursions, amenities, entertainment, and much more.
Of course, accidents are a common threat even when you are on a cruise vacation. They occur for many different reasons, and some are even linked to the victim's conduct. California goes by the rule of comparative negligence, which means your own careless actions could affect your compensation. An Oakland cruise ship accident lawyer will protect your rights, but it is helpful to review some information on how your own misconduct might affect your interests.
Overview of California's Comparative Negligence Law 
All US states have some form of this rule, which also goes by such terms as contributory negligence, contributory fault, or comparative fault. California's version is "pure" comparative fault, meaning that compensation varies according to the percentage of fault tied to the victim's negligence. The point of the rule is to prevent a victim from gaining a windfall when an injury-causing accident was partly his or her own fault.
From a procedural standpoint, contributory negligence comes into play when the jury renders a verdict. In a bench trial, the judge will make a decision on the issue. The finders of fact evaluate the evidence and determine how to apportion fault between the plaintiff and defendant, and the victim's monetary damages are reduced by this percentage. For instance, if you are determined to be 25 percent at fault for causing your own injuries, $25,000 would be subtracted for a verdict in the amount of $100,000, leaving you with a net verdict for $75,000.
Examples of Passenger Negligence on Cruise Vacations 
When a case involves a cruise ship accident, probably the most common allegations of comparative fault involve excessive intoxication. Passengers are on vacation, so they tend to consume more alcohol than they should – and they often start early in the day. Slips, trips, falls, and other accidents occur frequently, but compensation for an injured victim could be subject to the contributory negligence rule.
Other examples of comparative fault in cruise ship accidents include:
Not appreciating your physical limitations when participating in strenuous physical activities and extreme sports;
Enjoying the pool, water slides, wave pools, and other water-related amenities if you cannot swim; and,
Failing to seek proper medical attention immediately after being hurt, which exacerbates the injuries.
Get Legal Help from an Oakland Cruise Ship Accident Attorney 
Comparative fault concepts can impact your rights in any personal injury accident, so the implications are equally severe if you were hurt because of your own negligent acts. To learn how our team supports your interests, please contact Venardi Zurada, LLP. We can schedule a free case review at our offices in Oakland, or Walnut Creek, CA.
Source:
sfport.com/maritime/cruise