4 Reasons Injured California Railroad Workers Need A FELA Lawyer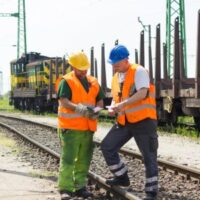 There was a time when the average work lifespan of a railroad employee was not much more than a few years, but the employment environment changed significantly with enactment of the Federal Employers' Liability Act (FELA) in 1908. Today, if you are hurt on the job while working around trains or performing work duties connected with train operations, you can recover damages for:
Medical costs to treat your railroad injuries;
Lost wages, if you were unable to work;
Pain and suffering; and,
Emotional distress.
However, unlike California workers' comp laws that are no-fault, you DO need to prove that your railroad employer was negligent. This factor greatly increases the complexity of your remedies, so you put your compensation at risk through even the slightest error or omission. Solid legal representation from an Oakland railroad worker injury lawyer is crucial for the following reasons: 
The railroad has an attorney. There are many variables involved with FELA claims, but you can count on one fact: Your employer has legal representation, and probably an entire team of lawyers. These individuals are trained and committed to protecting the railroad's interests, even when they may seem helpful by making an offer to settle, they are serving only their employer. You level the playing field when you have your own attorney who will prioritize your needs. 
There are challenges with proving negligence in a FELA claim. For a FELA case, you must prove:
Your employer had a duty to maintain a safe work environment.
The railroad breached this duty by allowing unsafe conditions to remain, failing to make repairs, or other careless acts.
The breach of duty was the direct cause of the railroad accident in which you were injured.
You suffered losses as a result of being hurt. 
Attorneys have extensive resources to support your case. You will need solid evidence of the elements described above, but you may not know what to look for and how to find it. Fortunately, aside from legal knowledge and experience, lawyers also have access to investigative tools. They maintain relationships with private investigators, accident reconstruction experts, and other professionals for help gathering essential proof.
Your lawyer knows what your FELA claim is worth. An attorney cannot tell you the exact value of your case, but it is possible to establish a ballpark figure based upon prior experience with FELA and personal injury matters. Knowing what your claim is worth is critical for assessing your position in settlement negotiations. It is not difficult to determine quantifiable damages, but subjective losses like pain and suffering are challenging to assign value. 
Our Oakland FELA Attorneys Will Support You Throughout the Process 
These are just a few reasons you need an experienced lawyer for help with a FELA claim, but keep in mind that the overall goal is to recover the full damages allowed by law. To learn how our team at Venardi Zurada, LLP will serve your needs, please contact our offices in Oakland or Walnut Creek, CA. We are happy to set up a no-cost case review to evaluate your circumstances and discuss strategy.
Source:
law.cornell.edu/uscode/text/45/51