Defenses Railroads Use To Fight Your FELA Claim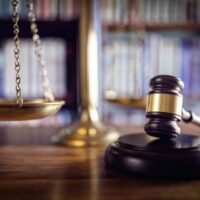 There was a time when the chance of a railroad worker being killed was 1 in 4, and the average life expectancy of certain rail employees was just 7 years. These tragic statistics changed considerably with passage of the Federal Employers Liability Act (FELA), which holds railroads accountable when an accident causes injuries to railway workers. The law creates a type of workers' compensation program for employees, though there is one key difference: Under FELA, you do need to prove that the railroad was negligent, unlike California laws on workplace accidents.
From proving negligence to following the other requirements of FELA, the legal process is complicated. One of the biggest challenges in these cases is that the railway will take advantage of every possible opportunity to fight your claim. Even when your rights seem clear, defenses can adversely affect them. A knowledgeable Oakland FELA and railroad worker injury attorney will anticipate and develop an appropriate strategy if the railway presents such defenses as:
The accident was not the railroad's fault. Because you must prove that the railway did not use reasonable care to ensure a safe workplace, the first defense your employer may allege is that it was. Still, under FELA, the standard for negligence is lower than what it would be in another accident case, such as an auto crash. When you have evidence showing that the railroad's conduct was even slightly negligent, it is possible to overcome this defense. 
You failed to file a lawsuit in time. The railway could have a valid defense to your FELA claim if you did not comply with the statutes of limitations. You have three years to initiate litigation in court, and the clock starts to run:
On the date of the accident;
The date of death, for a fatal railroad accident; or,
The date you knew or reasonably should know that an occupational disease was the result of work-related conditions.
You lack standing for a fatal railroad accident claim. If you are seeking FELA remedies because you lost a loved one, there are specific rules about who has authority. The statute provides that the personal representative of the decedent's estate must file the lawsuit, though he or she does so for the benefit of a surviving spouse and children. You may obtain legal standing by being appointed as personal representative by the probate court. 
You did not seek immediate medical treatment. Railroad employees should always get proper medical attention right away, as the railway could use delays to its advantage. The railroad may present the defense that you were not injured badly, otherwise you would have gotten treatment immediately.
Our Oakland FELA and Railroad Worker Lawyers are Prepared for Defenses
 If you were hurt in a railway accident, you may be entitled to amounts for medical costs, wage loss, and pain and suffering. Our team at Venardi Zurada, LLP is ready to help, so please contact our offices in Oakland or Walnut Creek, CA today. We can schedule a complimentary case review with an experienced FELA attorney.
Source:
law.cornell.edu/uscode/text/45/51