Understanding California's Comparative Fault Law For Personal Injury Claims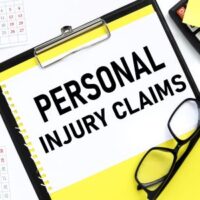 Accidents are a part of life around California's Bay Area, and they can often lead to injuries far worse than a skinned knee or bruised elbow. According to the US Centers for Disease Control and Prevention (CDC), accidents result in more than 200,000 fatalities every year, ranking at #4 among the leading causes of death among Americans. Plus, almost 25 million people head to their doctor and another 97.9 million visit the emergency room for unintentional injuries annually. Most of these accidents are preventable and only occur because of negligence. You can recover compensation by proving that the at-fault party failed to exercise reasonable cause, causing the incident in which you were injured.
However, there is another factor to consider when looking at what you need to prove for a personal injury case: Comparative fault. Your own actions could impact your legal remedies, so it is essential to work with an Oakland accident lawyer who will protect your rights. Some background information is also helpful. 
California's Pure Comparative Fault Law 
Though the focus of a personal injury case is negligent conduct of the at-fault party, the laws also apply to the actions of the victim. Under comparative fault concepts, your compensation could be reduced if you also failed to exercise reasonable care. California's version of the law comes from case precedent, unlike other US states that have enacted statutes regarding these principles.
As a "pure" comparative fault state, damages are reduced according to the percentage of blame attributable to the victim. If you are less than 99 percent responsible, you can still obtain compensation.
Comparative Fault in Personal Injury Cases 
Negligence by the victim could be a factor in any accident claim, including:
Car, truck, and motorcycle crashes;
Pedestrian and bicycle accidents;
Slip and falls, trips, and other incidents on property;
Dog bites and animal attacks; and
Accidents on public transportation.
It is even possible for a victim to be negligent in a medical malpractice claim, such as where the patient disregarded doctor's orders or ignored common sense aspects of care.
Jury or Judge Decides Comparative Fault 
In a personal injury lawsuit, it is the jury who determines how comparative fault impacts the victim's compensation; the judge will make the decision in a bench trial. However, keep in mind that the relevant principles will come up well before a trial. For instance, when you file a claim with the at-fault party's insurer, the company will be looking for reasons to deny payment or counter with a lowball offer to settle at a discount.
Trust an Oakland Accident Attorney to Overcome Challenges 
Comparative fault concepts can have a significant impact on your compensation in a personal injury matter, so getting legal help is critical. You can count on our team at Venardi Zurada, LLP to assist throughout the legal process, so please contact us right away. We can schedule a free case review at our offices in Oakland or Walnut Creek, CA.
Source:
cdc.gov/nchs/fastats/accidental-injury.htm