Your Rights as the Victim of a California DUI Accident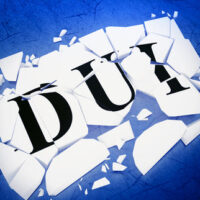 Even though every US state prohibits drunk driving and public awareness campaigns warn of the dangers, there are still many motorists who get behind the wheel while intoxicated. Data reported by the California Office of Traffic Safety Annual Report 2019 reveals that drunk drivers are a top cause of fatal accidents every year, accounting for 30 percent of all traffic deaths. Plus, almost 26,000 people are injured in DUI crashes, based upon a five-year average.
If you were injured in a drunk driving collision, you may get some comfort from knowing that your rights are very similar to other cases involving driver misconduct. However, there can still be challenges that you should trust an Oakland car accident attorney to tackle. You may also gain some insight from reviewing a summary of how DUI crashes work in California. 
Criminal Drunk Driving Cases Versus Civil DUI Claims: The end result in a criminal DUI case may be a conviction, driver's license suspension, fines, and other sanctions. While you may get some closure from knowing that the drunk driver will be punished, the criminal case does not provide you with compensation for your losses. Instead, you will need to pursue your remedies through the civil legal process, which typically starts by filing an injury claim with the responsible motorist's insurance company. If you cannot reach an agreement through settlement discussions with the insurer, you must file a lawsuit in court.
Elements of a DUI Accident Case: To prove that you are entitled to monetary damages, you must prove the same essential elements that apply to other auto crash cases:
You must show that the responsible motorist had a duty to drive safely;
You need evidence demonstrating that the other driver breached this duty;
The breach of duty must be a direct cause of the accident; and,
You must show that you suffered losses because of being injured.
With respect to element #2, a conviction for DUI would be solid evidence. However, you may be able to meet the legal requirements by showing the driver was arrested and/or ticketed. The reason is that the standard of proof is lower in a civil case as compared to the "beyond a reasonable doubt" standard in a criminal matter. As such, a conviction for DUI is not necessary to prove your claim. IN a successful case, you may qualify to obtain compensation for:
Your medical costs for treatment;
Lost wages;
Pain and suffering;
Emotional anguish; and,
Many other losses that affect your life and personal relationships.

Our Oakland Car Accident Lawyers Can Advise You on Your Options 
Your right to compensation may seem clear-cut if you were hurt in a California DUI crash, but this overview demonstrates that it is still wise to retain experienced legal counsel. To learn how our team at Venardi Zurada, LLP can help with filing a claim and other options, please contact our offices. We can schedule a no-cost consultation to assess your situation and determine a strategy for proceeding.
Resource:
ots.ca.gov/wp-content/uploads/sites/67/2020/02/Annual_Report_Final_WEB_back_1-28-20.pdf
https://www.vzlawfirm.com/ghsa-study-reveals-dangers-for-backseat-passengers-in-california-car-accidents/