Will New Federal Regulations Reduce the Risk of Truck Accidents in California?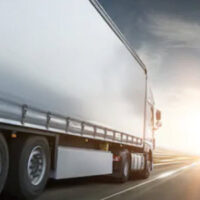 Unless your job is behind the wheel of a semi, 18-wheeler, or other commercial motor vehicle, you may not stay current on the specific laws and regulations that impact the US trucking industry. However, recent developments overseen by the Federal Motor Carrier Safety Administration (FMCSA) may affect all California drivers who share the road with large trucks. Two in particular are noteworthy because they have completely opposite implications in regards to safety and the potential for serious truck accidents: One regulation could increase the likelihood of crashes according to opponents, while the other may enhance safety to protect all motorists.
Because truck regulations are constantly changing, it is essential to work with an Oakland truck accident lawyer who keeps up-to-date on the developments in this area of law. To better understand recent developments under the oversight of the FMCSA, an overview may be helpful. 
Hours of Service Changes: On September 29, 2020, four FMCSA rules went into effect related to the work shifts of truck drivers. Hours of Service (HOS) regulations limit how long a trucker can be behind the wheel, and the new policies relax the restrictions. Opponents argue that this move will increase the potential for truck crashes, and a lawsuit is currently pending. To summarize the HOS changes:
Short-haul trips are extended to 150 miles during a work shift, during which a driver can work for a full 14 hours. The caveat is that the trucker must start and end the shift in the same location.
Truck drivers are now allowed to work up to two hours longer when they encounter severe weather or other road conditions, provided that these factors were not reasonably foreseeable when starting the trip.
Operators have more flexibility with breaks, due to a rule change on meeting the 30-minute break requirement. The rule only applies if they are not driving, so they can fulfill the break rule by fueling up or waiting for inspection.
Under certain circumstances, truckers can meet the required 10-hour off duty break by resting in the sleeper berth of the vehicle.

Side Mounted Digital Cameras: FMCSA also approved a request for certain trucking companies, which could become mandatory across the industry due to its role in truck accident prevention. Fleet organizations can now install digital camera systems to replace the standard rear-view mirrors. The technology increases a truck driver's visibility of the back of the vehicle and trailer by up to 25 percent, according to some estimates. This is a significant improvement considering how a truck's enormous blind spots can contribute to serious truck collisions. 
An Oakland Car Accident Attorney Can Advise You on Legal Options 
It remains to be seen whether these two developments in truck regulations will have a positive or negative impact on safety, but the truth is that truck crashes are always a threat. To learn more about your rights as an injured victim, please contact the Oakland truck accident lawyers at Venardi Zurada, LLP to schedule a no-cost case evaluation at our offices.
Resource:
cms8.fmcsa.dot.gov/sites/fmcsa.dot.gov/files/docs/safety/data-and-statistics/473411/cmvtrafficsafetyfactsheet2018.pdf