Top Violations Of FMCSA Regulations By Truck Drivers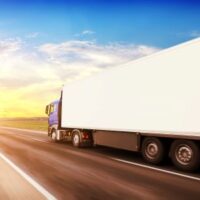 The Federal Motor Carrier Safety Administration (FMCSA) is tasked with ensuring the safety of all road users who share the road with 18-wheelers, box trucks, delivery trucks, and other large commercial vehicles. One highly effective means of achieving this goal is through enactment of safety regulations, along with strict enforcement. Unfortunately, many truck drivers violate the rules and find themselves facing significant penalties. FMCSA fines may be levied against individual truckers and trucking companies for offenses related to out-of-service orders, CDL DUIs, and weight and cargo limitations. Fines can skyrocket, up to $209,249 for violations of hazardous materials regulations.
However, a fine paid to the government does nothing to help the victim of a truck accident caused by a driver's violations of safety rules. The amount will not cover astronomical medical bills, lost wages, or pain and suffering, but there are other legal remedies for recovering compensation. An Oakland truck accident attorney will support your needs, and a look at some of the top violations of FMCSA regulations is eye-opening. 
Allowing a Driver to Operate with Suspended CDL: It is a basic requirement for operating a large truck that the driver have the proper license, usually the Commercial Driver's License issued by individual states in conjunction with FMCSA. Still, operating with a suspended or revoked truck driving license is the top violation of FMCSA regulations several years in a row. The laws impose a duty on the trucking company to monitor their drivers' records, so the entity can also face penalties. 
Substance Abuse and Related Violations: Driving under the influence of alcohol or drugs is another top reason for citations. FMCSA rules are strict, lowering the blood alcohol concentration (BAC) for a driver to .04 percent; the legal limit in all US states, for other motorists, is .08 percent. Trucking companies may face disciplinary measures for failing to implement a substance testing program.
Multiple CDLs for Single Driver: Because US states issue a CDL through their own motor vehicles departments, it is possible for an operator to obtain more than one. It is also illegal to have multiple truck driving licenses because of the potential for abuse. A driver who is out-of-service for a DUI could continue to operate on a second license, escaping detection. 
Basic Traffic Violations: Though these are not covered by FMCSA, another leading cause for citations is failing to comply with traffic laws. Regulations on speeding, turns, having proper equipment, and right-of-way are intended for the safety of all. Truckers operating massive rigs and hauling sizable loads have the potential to cause devastating destruction in a truck collision, so following basic traffic laws is essential. 
An Oakland Truck Accident Lawyer Will Fight to Recover Fair Compensation 
If you were hurt or someone close to you died in a truck crash, please contact Velardi Zurada, LLP right away to set up a free consultation at our offices in Oakland, or Walnut Creek, CA. Our team can explain how the laws work after reviewing the details of your case.
Source:
cdn.base.parameter1.com/files/base/randallreilly/all/document/2022/03/2022_FMCSA_fines.624328a2c3b5a.pdf