How California Trucking Companies Put Dangerous Truck Drivers On The Road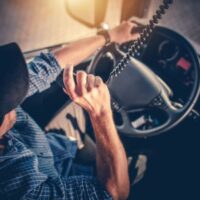 Truck accidents are some of the deadliest, most devastating types of traffic crashes, so it is fortunate that they are not as common as auto collisions. According to the California Highway Patrol (CHP), there are more than 7,100 crashes involving semis, 18-wheelers, and other large commercial vehicles statewide every year. Almost 370 individuals lose their lives in these incidents, and another 9,950 suffer injuries in truck collisions. Plus, there are approximately 380 fatal and injury-causing truck accidents in Alameda County alone.
Often the truck driver is at fault for a crash, but often he or she is not the only source of wrongful conduct   A trucking company, shipper, or other common carrier could also be involved with putting dangerous drivers on the road, as well as other negligent acts that put motorists at risk. An Oakland truck accidents attorney can assist with your claim, and some information on liability is helpful.
 Negligence by Trucking Companies: Negligent acts by truck operators put other motorists at risk because they take place on the road, such as speeding, failure to yield, and distracted driving. Trucking companies can also be negligent, but their wrongful acts occur behind the scenes and possibly many miles away from the accident. A trucking company may be liable for a truck crash by:
Failing to exercise proper care with hiring or contracting with a driver, such as checking for proper CDL credentials and any outstanding violations of federal trucking regulations;
Neglect in training truck operators;
Putting pressure on truck drivers to work when they are not rested, which may violate Hours of Service (HOS) rules;
Overloading trailers beyond weight limits;
Not properly maintaining, inspecting, and making repairs to the fleet; and,
Failure to comply with federal regulations on shipment of hazardous materials. 
Vicarious Liability for Trucking Companies: There is another legal concept that may allow you to pursue an organization after a truck crash, and it is based upon the relationship between the driver and company. Vicarious liability holds the employer or principal responsible when its employee or agent engages in negligent acts that cause an accident.
The theory behind vicarious liability is that the employer has the power to control the employee's conduct, so it is accountable for the acts of the worker because of the employment relationship. The negligent acts of the truck driver are imputed to the trucking company. Considering the astronomical damages a victim may suffer, it is good to know that you have the option to pursue multiple parties to recover for medical costs, lost wages, and pain and suffering.
 Get Legal Help from an Oakland Truck Accident Lawyer Right Away
For more information on how liability works in California truck crash claims, please contact Venardi Zurada, LLP. We can set up a free case review to learn about your situation and advise you on next steps. Our firm serves clients throughout the Bay Area from our offices in Oakland or Walnut Creek, CA.
Source:
chp.ca.gov/programs-services/services-information/switrs-internet-statewide-integrated-traffic-records-system/switrs-2019-report