Why Are California Auto Insurance Rates So High?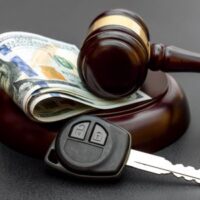 You can barely watch, read, or listen to the news without hearing something about inflation and the high cost of consumer goods these days. However, you might be surprised to learn that there are many factors besides these that impact auto insurance rates in California. According to online auto insurance marketplace Insure.com, the state falls in fourth place for fiscal year 2021, with average premiums at $1,966 per year. This is an increase compared to 2020, when California ranked #5 for the highest auto insurance rates in the nation. Louisiana claims the top spot at $2,839 for the average annual premium.
There are personal issues that impact insurance premiums, including your driving record, age, location, and credit score. You might also be surprised to learn how societal and community factors are involved with how insurers set rates, which are closely tied to the risk of collisions. An Oakland car accident attorney can assist with your legal remedies, but some basics about insurance premiums is useful. 
Congested Roads and Traffic Conditions: California is by far the most populous state in the US, and it is among the largest geographically. Still, all this space does little to trim the number of motorists on the road. With increased traffic volume, the threat of collisions rises. Insurance companies boost their rates to ensure they have enough in their coffers to pay damages to injured victims. 
Adding Med Pay Coverage: Though it is not required under California auto insurance laws, many motorists opt for "medical payments coverage." This add-on to a policy pays amounts for the policyholder's medical bills and/or funeral costs after:
An auto crash in their own or someone else's vehicle;
A pedestrian or bicycle accident with a motorized vehicle; and,
An incident on public transportation.
The added protection of Med Pay comes at a cost, so premiums are higher when a motorist opts in. 
Uninsured Motorists: Uninsured and underinsured (UMC/UIM) coverage is another add-on you can choose with insurance; like Med Pay, an insurer is required to offer it and you must sign a waiver if you decline. UMC/UIM policies pay for victims' injuries and losses when the driver either does not have insurance carries a lower amount. Unlike Med Pay, fault is an issue: You can only recover amounts under your UMC/UIM if you can prove that the other driver was negligent in causing the crash. 
Medical Care and Expenses: Another factor that impacts insurance premiums is health care costs, which generally increase over time. Insurers have to pay for surgery, emergency care, hospitalization, and other treatment for injured victims, so they set rates accordingly.
Discuss Your Options with an Oakland Car Accident Lawyer 
The high risk of traffic collisions is just one factor that makes California auto insurance rates so high, but it is good to know that you are covered if you were involved in a crash. For more information about the legal process, please contact Venardi Zurada, LLP. We can set up a no-cost consultation at our offices in Oakland or Walnut Creek, CA.