Three Types Of Liability In California Toxic Tort Cases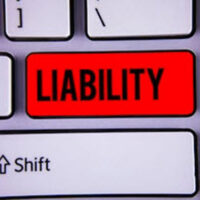 The Roundup glyphosate toxic tort litigation has been in news frequently since October 2015 when the first plaintiffs filed lawsuits against Monsanto, alleging that the herbicide caused cancer. More recent headlines reveal the outcomes in various cases, including many plaintiffs who settled, some who lost their suit, and others whose matters are still pending. In fact, one recent high profile case that originated in California is headed to the US Supreme Court to establish the proper amount of damages.
There are three theories of liability available in a toxic tort case like the Roundup litigation, and each plays a different role because of what a plaintiff needs to prove to obtain compensation. It may be possible to employ more than one liability concept to ensure the greatest potential for recovery, and an Oakland toxic tort lawyer will leverage all possible strategies. An overview of the types of liability is useful for understanding the basics. 
Negligence: As one of the most common theories of liability in any personal injury claim, negligence is akin to carelessness. However, there are specific elements that you need to prove. You must show that the entity responsible for disseminating a toxic material did not meet a particular standard of care when producing, transporting, using, or distributing it. Negligence could also be a failure to warn about the inherent dangers of the product, as well as failing to investigate for potential hazards. Among all theories of liability to pursue for a toxic torts case, negligence presents the most challenges because of the extensive investigation required to show fault.
Strict Liability: When negligence would be difficult to establish, it may be possible to recover compensation for toxic torts under the theory of strict liability. You do not need to prove fault for these cases or have evidence showing how conduct by the producer of the hazardous material fell below a certain standard. Still, you must show:
There was a defect or characteristic of the product that made it dangerous;
The flaw was the direct cause of the injuries you sustained; and,
The defect made the item unreasonably dangerous. 
Fraud: When companies become aware that their product is dangerous or intentionally ignore the warning signs, it may be possible to pursue the entity under the toxic tort theory of fraud. A defendant can be liable for:
Making fraudulent claims knowing that the substance was dangerous;
Marketing and promoting the product through misleading statements; or,
Concealing the hazards. 
Trust an Oakland Toxic Torts Attorney to Pursue All Available Remedies 
If you can establish these types of liability and demonstrate how misconduct by the defendant was the direct cause of your injuries, you may qualify to recover damages. Our Venardi Zurada, LLP will assist with the legal process, so please contact our firm today to schedule a free consultation. We can meet with you at our offices in Oakland or Walnut Creek, CA to discuss details.
Source:
reuters.com/legal/government/bayer-presses-us-supreme-court-review-second-roundup-cancer-case-2022-03-21/