When is Workers' Comp NOT the Sole Remedy for a California Construction Accident?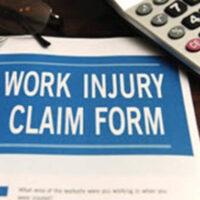 If you work in the construction industry in California, you know the work environment can be a dangerous one. Data from the Department of Industrial Relations (DIR) is proof, as there were 27,400 recorded cases of workplace injuries at construction sites in 2018. In sum, 13,300 of these cases involved days away from work and another 6,800 more resulted in a job transfer or restriction. For victims and their families, the loss of income adds to the financial strain of medical bills, pain, and suffering.
You might assume that your sole remedy would be filing a workers' compensation claim if you were hurt at your job in construction, as is the rule in most cases. However, there are exceptions that may allow you to seek damages through a civil lawsuit. An Oakland construction accident attorney can advise you on the details, but a summary of the laws may be useful.
Exceptions to the Sole Remedy Rule: California's workers' comp system is one of no-fault, so you do not need to prove that your employer was negligent in causing your work-related injuries. The caveat is that a workers' compensation claim is your exclusive remedy, so you cannot file a civil lawsuit for damages. The five key exceptions to this rule are:
Where your employer acts in dual capacity, extending into areas that fall outside the traditional employer-employee your relationship;
When your employer fraudulently conceals your injury and its connection to the work environment, thereby aggravating it;
If your employer engages in willful assault or ratifies an attack upon you by another employee;
The failure to install the required safety guards for employees who work on power press equipment; and,
Your employer fails to purchase workers' comp insurance or meet California's self-insurance requirements.

Why You Should Seek ALL Available Remedies After a Construction Accident: In a qualifying workers' comp claim, you can obtain a wide range of monetary benefits to provide financial support, including medical costs, wage replacement, and others. However, you CANNOT recover compensation for your non-economic damages. Therefore, it is important to take proper legal action if you do fall into one of the exceptions above. In doing so, you could receive amounts for your emotional distress, pain and suffering, and other losses.
Note that California law does allow you to concurrently pursue a workers' comp claim and file a lawsuit against your employer. Still, your employer's workers' comp insurance company is entitled to reimbursement for some amount you recover through a personal injury case, such as medical bills.
Our Oakland Construction Accident Lawyers Can Explain Your Remedies 
Not all workplace accidents will qualify for an exception to the rule about workers' comp being the sole remedy, but you can see why you would want to pursue a civil lawsuit if possible. To learn more about how the laws apply to your construction accident injuries, please contact the Oakland construction accident attorneys at Venardi Zurada, LLP today. We can set up a no-cost case evaluation at our offices.
Resource:
dir.ca.gov/OPRL/Injuries/2018/Menu.htm