What To Do If You Encounter A Wrong Way Driver In California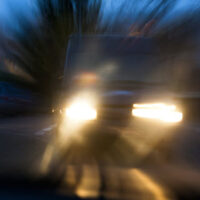 Like most California motorists, panic is probably the first sensation when you see two headlights bearing down upon you, traveling in the same lane – but in the opposite direction of your vehicle. Though it is good to know that wrong-way car accidents are relatively rare, statistics from AAA are still disturbing. Deadly wrong-way crashes are on the rise in the US, as figures covering 2015 to 2018 reveal a 34 percent increase in fatalities over the period from 2010 to 2014. On average, around 500 people are killed in collisions with wrong-way drivers every year, and thousands more suffer severe, debilitating injuries.
The alarm when encountering someone driving the wrong way can make it difficult to know what to do, but you can manage the situation with a few tips. While you may not be able to avoid being involved in an Oakland car accident, knowing why wrong-way crashes occur may also be useful.
What To Do If You Encounter a Wrong Way Driver on a California Road 
It is tempting to try and help the motorist understand the extreme dangers of driving the wrong way, but your first priority should be getting out of the way. Navigate to the right side of the road, along the shoulder if one is available, and come to a complete stop; turn your hazard lights on to warn other motorists of your presence. Then, dial 911 to alert law enforcement to the presence of a wrong-way driver.
Depending on the circumstances, keep the following tips in mind as well:
When possible flash your headlights and honk your horn to get the driver's attention, but only if you can do so safely.
Never follow a motorist who is traveling in the opposite direction of traffic.
Do not execute unsafe driving maneuvers to escape or avoid a wrong-way driver, such as veering into another lane or slamming on the brakes.
Tips to Avoid BEING the Wrong-Way Driver 
The number one reason a motorist drives the wrong way is due to intoxication, so never operate a vehicle while under the influence of alcohol or drugs. Another underlying cause of these incidents is distracted driving. Besides complying with laws on prohibited cell phone use, do not allow activities such as adjusting the radio or GPS to interfere with your concentration.
In addition, you should appreciate how other scenarios increase the potential for driving the wrong way. Confusion about signage can be a problem for elderly motorists and tourists who are visiting California, especially around construction zones. Another factor is driving with a passenger, since another set of eyes can prevent a motorist from going the wrong way.
Set Up a Consultation with Our Oakland Car Accident Attorneys 
Regardless of the exact causes behind a wrong-way crash, it is clear that negligence is a contributing factor. You may qualify to recover compensation if you were hurt, so please contact the Oakland car accident attorneys at Venardi Zurada, LLP to discuss your legal options. We are happy to schedule a free case review at our offices.
Resource:
newsroom.aaa.com/2021/03/heading-the-wrong-way-with-wrong-way-driving/