What Evidence Is Important For A California Personal Injury Claim?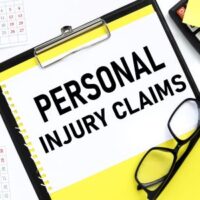 Though you expect physical pain and discomfort after being hurt in an accident, there are many additional implications that might take you by surprise. Besides the cost of medical care, you might be out of work because of your injuries. Plus, there are the emotional consequences and impacts on your quality of life. Unfortunately, data from the US Centers for Disease Control and Prevention (CDC) indicates that accidents are a common occurrence. Almost 24 million people seek emergency care for unintentional injuries every year, including those resulting from motor vehicle accidents, slip and falls, and related incidents.
Your situation may seem grim as the victim of an accident, but keep in mind that California personal injury laws protect your interests. You might qualify to recover compensation from the at-fault party, which may be a negligent motorist, business, property owner, or other party. However, to prevail in such a claim, you need solid evidence. An Oakland personal injury accident lawyer will tackle the legal details involved with obtaining proof, though you should note the kinds of evidence that will be necessary. 
Evidence at the Scene 
Whether you were involved in an auto collision, slip and fall, or other accident, there is a plethora of proof you can gather at the scene. Depending on the severity of your injuries, try to obtain:
Pictures of your injuries;
Images and video of the property damage and physical characteristics at the scene; and
Contact information for businesses in the immediate vicinity, as they may have surveillance video footage of the incident. 
Insurance Information 
Motorists are required to exchange information, so ensure you get insurance details from all involved drivers if your injuries are the result of a car accident. When you were hurt because of hazardous conditions on property, you can request that the owner provide insurance information. Knowing they could be potential parties, some individuals may be reluctant to offer. However, the details are required to be posted; they are available through government agencies in California. 
Your Medical Records 
Proof of fault is one important component of a personal injury accident claim, and evidence regarding your injuries is also critical. For one, you may be entitled to compensation for the costs you expend for medical care, including:
Surgery, hospitalization, and physical therapy;
Prescription and over-the-counter pain medications;
Wheelchair, crutches, and other assistive devices;
At-home and long-term care for serious injuries and permanent disability.
In addition, your medical records serve as an important foundation when recovering amounts for your pain and suffering, physical limitations, and decreased quality of life. 
Witness Recollections 
Your own account of what happened is helpful, but input from witnesses goes a long way when dealing with insurance companies. When gathering evidence at the scene, talk to individuals who may have observed the accident and obtain their contact information unless the police have already done so. 
Trust an Oakland Accident Lawyer to Pursue At-Fault Parties 
At Venardi Zurada, LLP, our team is prepared to investigate and gather all evidence necessary to prove your claim. To learn more about our legal services, please contact our offices in Oakland or Walnut Creek, CA to set up a no-cost consultation.
Resource:
cdc.gov/injury/wisqars/pdf/leading_causes_of_nonfatal_injury_2017-508.pdf