Traffic Tickets And Fault In Oakland Car Accidents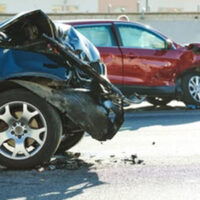 Most California car accidents are caused by motorist carelessness, which can take many forms but is often related to traffic violations. The laws are covered in the California Driver Handbook published by the Department of Motor Vehicles, and drivers are well-aware of their legal duties. When motorists do not obey the rules of the road, they put others on the road at risk of serious collisions. If you were injured in a crash involving a traffic violation, you probably assume that the responsible driver will receive a ticket. A traffic citation would seem to be powerful evidence of that person's careless acts, opening the door to compensation for your losses.
However, you might be shocked to learn that motorists often are not ticketed for a traffic violation, even one that leads to an auto collision. Before you lose hope about recovering monetary damages, you should consult with an Oakland car accident lawyer who can explain the relevant laws. A traffic citation alone will not make or break your claim for the following reasons.
Your Remedies are Civil in Nature, Not Administrative: When drivers violate a traffic rule, they may be ticketed and have to pay a fine to an administrative government agency. However, even if that motorist caused an accident through a moving violation, the fine does not go to injured victims. If you were hurt in a collision, your remedies are civil in nature. To obtain monetary damages for your losses, you need to file a claim with the responsible driver's insurance company and/or a lawsuit in court. This legal process is completely separate from administrative proceedings involving a traffic ticket.
It is Common for No Traffic Ticket to be Issued: Plenty of injured victims are still able to recover compensation in these situations because the absence of a ticket does NOT directly affect fault. Police frequently complete their work at the scene of a crash without issuing a ticket, since they were not there to witness the moving violation. Officers will usually not cite a motorist based upon little more than "he said/she said" allegations. 
California Auto Crash Claims are Based Upon Negligence: The key to recovering compensation after a motor vehicle collision is showing that the other driver was negligent, which requires you to prove:
That person had a duty to drive safely;
He or she breached this duty by engaging in careless maneuvers behind the wheel;
The breach of duty was the direct cause of the accident in which you were injured; and
You suffered harm because of your injuries.
If police do issue a ticket, this would be solid proof regarding element #2; if not, you must rely on other evidence that the at-fault driver was negligent.
Our Oakland Auto Accidents Attorneys Can Explain the Details
As you can see, a ticket for the other driver does not necessarily give you an automatic win when seeking compensation as the victim of a car crash. For more information on your legal remedies, please contact Venardi Zurada, LLP to schedule a no-cost consultation at our offices in Oakland or Walnut Creek, CA.
Resource:
dmv.ca.gov/portal/uploads/2020/06/dl600.pdf