Proper Concussion Care Supports Your Health and Your Rights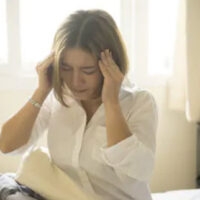 Traumatic brain injury (TBI) continues to be a primary cause of unintentional death and disability among Americans, and statistics from the US Centers for Disease Control and Prevention (CDC) reveal a concerning trend. From 2006 to 2014, the number of people treated in emergency rooms for head injuries increased by 53 percent. Every year, TBI contributes to the deaths of almost 57,000 individuals, while another 288,000 patients are hospitalized because of head trauma from accidents.
Despite these shocking figures, there is some good news: The majority of these head injuries result in concussion, which can be mild and lead to a full recovery with proper care. Getting appropriate medical treatment is a critical first step, followed by rest and at-home precautions as recommended by your doctor. Your Oakland traumatic brain injury attorney can explain how proper concussion care affects your legal rights, but an overview may also be helpful.
Common Causes of Concussion 
From a medical standpoint, a concussion is a type of TBI that is caused by a blow to the head. The tough bone material of the skull is effective at preventing injury to the brain, but it is also rock-hard when the head is jolted so violently that the brain strikes the skull. This trauma may disrupt the normal function of the brain, leading to TBI.
From a legal standpoint, concussion is usually the result of accidents caused by negligence. You may have a claim for monetary damages if you were hurt due to:
A car, truck, or motorcycle crash
A pedestrian, bicycle, or scooter collision
A slip and fall or other accident that occurs because of dangerous conditions on property
Medical errors and malpractice
A construction or other workplace accident 
Why Proper Medical Care is Critical for Concussion 
Whenever an accident leads to head trauma, you should always seek treatment immediately – even for mild symptoms. A health care provider needs to assess the extent of the damage to determine the severity of the TBI and the level of care you need. Without a diagnosis and treatment, you could suffer permanent harm.
In addition, getting medical attention after a concussion is important for your legal rights. Delays or refusal to visit a doctor sends a message: You were not hurt that badly, otherwise you would have sought treatment right away. The insurance company will be the message recipient when you file a claim, and you can be sure the adjuster will use this information to deny payment. If you go to court, the jury may not look favorably on the fact that you did not get proper care for a concussion..
An Oakland Personal Injury Lawyer Can Explain Your Options 
While you are following doctor's orders and recuperating at home after a concussion, you can trust our team at Venardi Zurada, LLP to be busy working to get the compensation you deserve as the victim of an accident. Please contact our firm today to set up a free case evaluation at our offices. Once we assess your circumstances, we can advise you on the legal process.
Resource:
cdc.gov/headsup/pdfs/providers/facts_about_concussion_tbi-a.pdf
You can be confident in relying on our zealous and effective Oakland personal injury lawyers:
We have served Northern California for over 35 years.

Our attorneys have been honored with numerous accolades, including SuperLawyers, AV Rating, and Top 100 Trial Attorney Awards.

In our decades of legal service to the community, we have garnered a substantial reputation. We are respected by opposing counsel, feared by insurance companies, and followed by jurors.

We combine Big Firm experience with boutique office attention and care. Several of our attorneys have experience working for the biggest law firms in the country, including the most prominent maritime defense law firm. Our attorneys rely on that big-firm know-how but prefer the personal touch of a smaller firm, allowing us to provide individualized and attentive representation to each of our clients.

We've been through it, too. Attorney Mark Venardi had to personally deal with a medical malpractice injury he suffered at a time when he was working a blue-collar job on an offshore oil rig; he knows what it's like to be a working man dealing with a personal injury. He built his way up to working for the biggest maritime defense firm in the country, before deciding to focus on helping people like himself who were hurt by negligence and mistreatment from others.

We like to fight for the underdog. Attorney Martin Zurada is an immigrant and the son of immigrants who tirelessly worked his way up through education and experience to attain the American dream. Even though he has served in large, high-level litigation law firms, he prefers helping clients directly, fighting against injustices, and securing victories for the little guy who has been wronged.

We win. We have secured multi-million dollar verdicts and settlements. In our combined tenure, we have recovered tens of millions of dollars for our clients across our broad areas of practice.

We care first and foremost about our clients. We dedicate ourselves to serve each and every client personally, and we make ourselves available to our clients around the clock.

There is no cost to you until we win. If we don't make a recovery for you, we will not collect a fee. And all initial consultations are free of charge.
Dedicated Areas of Practice
We offer a wide range of litigation services for Oakland personal injury and employment law clients. Specifically, our areas of dedicated practice span the following issues:
Employment Law. California employers must assure proper pay to employees and comply with a variety of rules and regulations to prevent discrimination and unfair treatment of employees. We represent victims of wage and hour violations, employment discrimination, workplace harassment, retaliation, wrongful termination, and any other form of California workplace mistreatment. If you believe you were treated inappropriately at work, we can help.
Personal Injury. If you've been injured due to another's negligence, you deserve compensation. That's where we come in. As Oakland personal injury attorneys, we right the wrongs done to our clients. And we do it at our cost during the entire duration of your case. There is never any fee until we win. Give us a call if you have been hurt in a car accident, by a toxic spill or contamination, as a result of medical malpractice, due to abuse or neglect, in a maritime accident, by a vicious animal attack, or any other incident caused by someone else's negligence.
The Sooner You Speak to an Oakland Injury Lawyer, the Stronger Your Chances for Recovery Will Become.
Contact the Oakland injury lawyers at Venardi Zurada today, and let's get started. We are available to talk any time, so whether you call, email or chat online, we'll respond and set up an appointment to meet you. We have several Spanish speakers in the office and welcome the opportunity to cater our services to Oakland's Spanish-speaking population. You pay no fee until we win for you, so you have nothing to lose by contacting our office for a free consultation. The sooner you call, the faster we can start getting results for you. Call 925-937-3900.