The "Fatal Four" Accidents in California's Construction Industry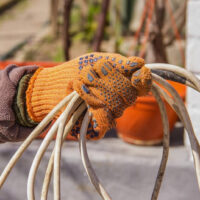 If you are employed in the California construction industry, you are no doubt aware of the dangers you face in the workplace every day. Statistics from the Occupational Safety and Health Administration (OSHA) provide some insight on these hazards, revealing that one in five work-related fatalities that occur in the US every year stem from construction accidents. These incidents are so pervasive and tragic that OSHA started referring to the top causes as the "Fatal Four" in construction, killing around 1,000 workers annually. Of course, there are many other construction employees who are injured in these incidents as well.
Construction accidents are unique in that they involve basic personal injury concepts as well as California workers' compensation laws. For this reason, it is wise to retain an Oakland construction accidents attorney for help with your options. You might also benefit from reviewing the Fatal Four according to OSHA 
Falls: Around one-third of all deaths in construction are linked to falls from a height, making these accidents the top safety threat to workers. Employers are required to provide proper equipment and implement fall prevention procedures, but some additional tips can help you protect yourself from falls.
Wear straps and harnesses;
Secure the perimeter in the space you are working;
Cover openings when working at a height; and,
Use caution on ladders and scaffolding.

Being Struck By an Object: With all the moving components on a construction site, the risk of injuries due to falling, swinging, rolling, or airborne objects is extreme. Often, workers are handling other tasks away from the moving object, so they cannot react in time to avoid being struck by it. You can avoid injuries by always being vigilant around fixed and moving objects, and wearing brightly colored clothing to make yourself visible near equipment and vehicles.

Getting Caught In/Between: Fatalities and injuries are also common when a construction worker is hit or compressed by materials or equipment. In addition, cave-ins can frequently occur when troughs and trenches are not properly shored up. You should never enter an unprotected excavation area deeper than five feet without a protective system in place. Note that it is your employer's responsibility to ensure the site is shored up through sloping, benching, or trench shielding.

Electrocutions: This category of the Fatal Four construction accidents is often the result of carelessness, at times by failing to identify electricity sources, overlooking overhead power lines, or unsafe use of electrical tools. Always make sure equipment is properly grounded, and get an assessment of electrical components before beginning work.

Talk to an Oakland Construction Accidents Lawyer About Your Options 
If you were hurt or lost a loved one in any type of construction accident, it is important to work with a skilled attorney who can assist with your legal remedies. For more information on personal injury and workers' comp claims, please contact Venardi Zurada, LLP to set up a free consultation. We can meet with you at our offices to discuss the details.
Resource:
osha.gov/dte/outreach/construction/focus_four/