The Definition of Negligence Under California Personal Injury Laws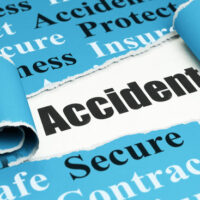 If you do not have a legal background, you probably associate the work "negligence" with its everyday meaning under the Merriam-Webster Dictionary definition: A failure to act with the same care that a reasonably prudent person would, when given the same set of circumstances. For example, you might be considered negligent if you leave the fence gate ajar and your dog gets out. Most other individuals would have secured the door to keep a pet inside.
In the practice of law, however, negligence has a much more specific, meticulous definition. It is important to understand the basic legal concepts if you were hurt in an accident that was not your fault, even though you can rely on your Oakland accident lawyer for the details.
Elements of a Negligence Based Case: There is no statute in California that lays out what you must prove to prevail in a personal injury case; instead, the elements of a negligence claim come from decades of cases decided by the US Supreme Court and appellate courts down to the state civil system. To recover compensation, you must establish four sets of facts:
The responsible party had a duty to exercise reasonable care when acting, so as to avoid creating a risk of harm to others
That person or business breached the legal duty of care by engaging in careless or reckless acts
The breach of duty was the direct cause of the accident in which you were injured
You suffered physical, financial, and emotional losses because of your injuries
Note that negligence is also a factor regarding your own actions. If you engaged in careless misconduct that contributed to your injuries, your compensation may be reduced. 
Negligence is the Basis for Most California Accident Claims: The concept of negligence applies to a wide range of actions, relationships, and conduct, so it will likely be the basis of your case if you or a loved one was hurt due to:
A motor vehicle crash, including collisions involving passenger cars, motorcycles, trucks, semis, and other commercial vehicles
Other traffic-related incidents, such as pedestrian and bicycle accidents caused by motorized vehicles
A slip and fall or other accident on property caused by the owner's failure to maintain a safe premises
Conduct related to nursing home abuse or neglect
Medical mistakes, misdiagnosis, surgical errors, and other forms of medical malpractice
A dog bite or animal attack
Any of the above accidents that led to wrongful death

Our Oakland Personal Injury Attorneys Will Handle Negligence Issues 
Understanding basic negligence concepts can help you protect your own interests, but you will need experienced legal counsel to assist with the details. Our team at Venardi Zurada, LLP is prepared to advocate on your behalf in filing an insurance claim, but we are ready to fight for you in court. For more information about our legal services, please contact our offices in Oakland or Walnut Creek, CA. We can schedule a complimentary case evaluation to review your circumstances and discuss strategy for your personal injury case.