Suing Someone You Know After A California Car Accident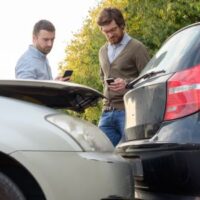 The San Francisco Bay area is one of the most congested regions of California, so it will probably not come as a shock to learn that auto collisions are a common occurrence. According to the California Highway Patrol (CHP), there are more than 197,000 total crashes across the state every year. What is surprising is the number of victims hurt compared to the statistics on injury-causing collisions: Almost 278,000 people suffered bodily harm in 193,000 car accidents, a figure that reveals the high risk to passengers – whether the crash is caused by another motorist or the driver sitting right next to them.
If you were injured while riding in a vehicle driven by a person you know, you might be in an awkward position. Many people are reluctant to file a claim against their family member or friends and resign themselves to live with their injuries without obtaining any compensation.  This is a serious mistake when you consider that you may be stuck with the injuries for the rest of your life.  You should seek counsel from an Oakland car accident attorney to navigate this potentially uncomfortable situation and to obtain a recovery for your injuries. It is also important to know what to expect.
You could suffer substantial losses. Depending on the severity of the crash, you may incur sky-high bills for medical care, surgery, hospitalization, and other treatment. Your health care costs will spike if your injuries lead to permanent disability or long-term medical complications. In addition, many auto collision victims must take time off work, so you miss out on wages. With these issues, plus pain and suffering, your losses quickly mount and necessitate legal action. 
"Med Pay" does not cover certain losses. If you did opt for medical payments coverage as part of your auto insurance policy, your costs for treatment will be paid up to a point. Still, you can only obtain amounts up to the limit of your policy, at which point you are responsible for paying medical bills. You may have to pursue options under your relative or friend's insurance to fill the gap, or for the entire amount if you did not purchase "Med Pay."
There may not be anyone else to pursue for damages. Statistics indicate that more than half of all car accidents in the US are single-vehicle crashes meaning that there may not be anyone else at fault other than your family member or friend.  Though there are some exceptions for defective automobile parts, negligence in designing and maintaining the roadway, and related circumstances, your driver family member or friend is likely the only person at fault in a single vehicle crash.    
Auto insurance protects victims regardless of your relationship. Motorists have insurance because it is required by law, it protects their assets, and it provides people who have been injured by their negligence insurance to collect against.  There is absolutely nothing wrong with having your family member or friend's insurance company provide compensation to you – after all that is one of the primary reasons why your friend or family member purchased the insurance in the first place.
Our Oakland Car Accidents Lawyers Will Tackle the Details 
It may be uncomfortable to make an insurance claim or consider taking legal action against someone you know, but you should explore all options after an auto crash. For more information please contact Venardi Zurada, LLP. We can set up a free consultation at our offices in Oakland or Walnut Creek, CA to review your circumstances.
Resource:
chp.ca.gov/programs-services/services-information/switrs-internet-statewide-integrated-traffic-records-system/switrs-2017-report