Do California Dog Bite Laws Apply To Non-Bite Animal Injuries?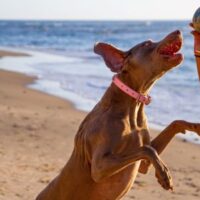 The US Centers for Disease Control and Prevention (CDC) reports that almost 5 million people are hurt every year from dog bites, around 800,000 of which require medical care for their injuries. However, these statistics do not include the vast number of victims who sustain bodily harm from animal attacks that have nothing to do with bites or teeth. The fact that they are left out of this data leads many individuals to wonder if they are also without legal options, since California's dog bite statute states that the owner is strictly liable for any damages suffered by a person bitten by a canine. The law clearly imposes strict liability for which you do NOT need to prove fault, but it is also obvious that non-bite injuries are not covered under strict liability.
Fortunately, there are other legal remedies for victims who are hurt by animals without being bitten. Fault is a critical component of these cases, and your Oakland dog bite and animal attack lawyer will explain how liability works. An overview of California dog bite laws regarding non-bite animal injuries is also helpful.
Options for Victims of Animal Attacks 
Dogs can be unpredictable creatures, so serious injuries are possible when a large canine jumps on, trips, scratches, or scares a victim into falling without any contact.  The strict liability statute applies only for dog bites, thus a person who suffers harm in other ways must rely on ordinary principles of liability. Depending on your situation, options may include: 
Negligence: Non-bite injuries by dogs fall under the same theory as many other personal injury claims, in which someone's failure to exercise reasonable care causes harm to a victim. For an attack based upon negligence, you need to prove that the dog's owner breached this duty of care – such as by not leashing or controlling the animal.
Doctrine of Scienter: Like other US states, California has retained the common law principle of scienter for all injuries caused by dogs. When the animal's owner knows of its dangerous or aggressive propensities, that person may be liable without proof that he or she took reasonable security measures.
Negligence Per Se: California provides a legal presumption of liability when owners violate a statute that specifically addresses animal control. Examples would be leash laws or regulations on yard fencing. 
Compensation for Severe Animal Attack Injuries 
Regardless of which theory of liability applies to your circumstances, there is a range of monetary damages available for victims. When pursuing the dog's owner for your injuries, you may be able to recover amounts for:
Medical costs;
Lost wages;
Pain and suffering;
Scarring and disfigurement; and
Emotional distress.
Our Oakland Dog Bite and Animal Attack Attorneys Can Explain Your Options 
At Venardi Zurada, LLP, our team is prepared to explore all available legal remedies for victims of dog attacks. For more information on how we can help, please contact our offices in Oakland, or Walnut Creek, CA to schedule a free consultation.
Resource:
leginfo.legislature.ca.gov/faces/codes_displaySection.xhtml?sectionNum=3342.&lawCode=CIV