Statistics on Motorcycle Accidents in Oakland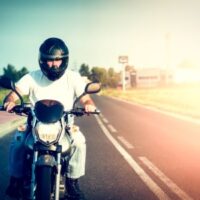 It may surprise you to learn that motorcycle accidents make up just a small percentage of the total traffic crashes across the US, but there are many other statistics that are shocking. The National Highway Traffic Safety Administration (NHTSA) reports that almost 5,600 motorcycle riders are killed in collisions annually, which is 14 percent of all motor vehicle accidents. Another 83,000 victims are injured in motorcycle crashes every year, leading to physical, emotional, and financial losses.
California law treats motorcycle collisions like other auto crashes, so you have legal remedies if you were hurt. You can recover medical expenses, lost wages, pain and suffering, and other losses from the at-fault driver. An Oakland motorcycle accident lawyer will help with the legal process, including settlement negotiations and litigation. Some additional statistics on motorcycle crashes are also useful.
Motorcycle Collisions in California: The state has the highest number of motorcycle registrations in the US, and you can expect that the data will reflect this accordingly.
Every year, there are 480 fatal motorcycle crashes that claim the lives of 484 victims.
Almost 13,000 people are injured in the 12,700 injury-causing motorcycle accidents that happen annually.
The most dangerous months when you should be taking extra safety precautions are August and September, when the most fatalities and injuries throughout the year occur.
The age group with the highest numbers of deaths and injuries is those riders aged 25 to 34 years old.
Alameda County and Oakland: Focusing on data at the county and city level is also useful, especially when you see that Alameda County ranks #5 for fatal motorcycle accidents among all counties in California. There are around 15 deaths to motorcyclists, and another 630 riders are hurt in crashes.
Oakland ranks second among other California cities of similar size when it comes to both fatal and injury motorcycle accidents, falling behind the #1, Los Angeles. In total, approximately 125 motorcycle riders are killed or hurt in crashes within the city limits.
 Statistics on Dangers for Motorcycle Riders: Officials also track accidents based upon causes and contributing factors, and the data reveals interesting trends. In states without helmet laws, 57 percent of motorcyclists killed were not wearing helmets, compared to 11 percent in others. Plus, motorcycle riders have the highest levels of alcohol impairment in a fatal crash than any other road user. Around 27 percent of motorcyclists were legally drunk in a deadly collision, compared to 23 percent of the drivers of passenger cars.
An Oakland Motorcycle Accident Attorney Will Help with Legal Options 
If you were injured or lost a loved one in a motorcycle collision, it is important to retain skilled representation to assist with the process. Our team at Venardi Zurada, LLP is prepared to file an insurance claim and attempt settlement, but we are also ready to fight for your rights in court. For more information, please contact our offices in Oakland or Walnut Creek, CA. We can set up a free case assessment to review your situation and determine strategy.
Source:
crashstats.nhtsa.dot.gov/Api/Public/ViewPublication/813306