How Much Is A California Motorcycle Accident Claim Worth?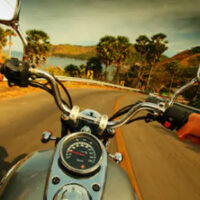 Casualties from motorcycle accidents may not reach the levels of other traffic collisions, but statistics indicate that fatalities and injuries are a common threat. According to the California Highway Patrol (CHP), there are around 570 deaths and 14,000 injured victims from motorcycle crashes statewide every year. The risk affects riders in Alameda County as well, where a dozen are killed and almost 650 victims are injured annually. If you were hurt or someone close to you died in a motorcycle accident, you may already be suffering from the physical, emotional, and financial losses.
It is encouraging to know that California law protects your rights after a motorcycle crash, so you may pursue the at-fault motorist to recover compensation for these losses. One of the first questions on the minds of victims is how much they can obtain, and the answer varies according to your circumstances. An Oakland motorcycle accident lawyer can offer some information on the value of a claim, and some details on damages are helpful.
Economic Damages 
One class of compensation aims to reimburse you for the pecuniary losses that you sustain because of your motorcycle crash injuries. You could incur high costs for medical treatment, including emergency care, hospitalization, surgery, and other services. If you are unable to work because of your injuries and physical limitations, you suffer from lost wages.
You may be eligible to recover these and other out-of-pocket expenses, and economic damages are one area where the amounts are definite. Your losses can be calculated by reviewing medical bills, invoices, and pay stubs.
 Noneconomic Damages 
This category is more personal and subjective, being based upon the experiences of the victim who was injured in the motorcycle accident. The focus with noneconomic damages is on quality of life and how you endure hardship because of being hurt. You may be able to recover amounts for:
Pain and suffering;
Emotional anguish;
Scarring and disfigurement; and
Losses that affect your personal relationships with a spouse, children, and other loved ones.
Proving noneconomic damages presents challenges because the losses are not represented by bills, invoices, or other paperwork. Often, the victim of a motorcycle accident must rely on medical experts to provide input and testimony.
 Resolving a Motorcycle Collision Claim
 Another factor that impacts how much a motorcycle accident case is worth is how you resolve your claim. When discussing settlement with an insurer, the company may apply a multiplier when making an offer, which is completely unrealistic given the harm to you or your loved one. If the insurance company refuses to pay a fair amount, you must file a lawsuit. It is possible to recover more than the insurer offered, but there is also considerable risk with litigation.
Trust an Oakland Motorcycle Accident Lawyer to Pursue Fair Compensation 
Our team at Venardi Zurada, LLP is ready to negotiate a settlement with the insurer, but we are prepared to take your case to court to protect your rights. Please contact our firm today to set up a no-cost case evaluation. A skilled motorcycle crash attorney can meet with you at our offices in Oakland or Walnut Creek, CA.