Motorcycle DUI Accidents And Fatality Rates In California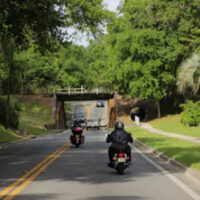 Thanks to public awareness campaigns about the dangers and laws penalizing drunk driving, the dangers of getting behind the wheel of a car while impaired are well-known. You probably expect that the risks of serious injuries and fatalities are even more pronounced for motorcycle DUI accidents, but statistics are still staggering. According to the Insurance Information Institute (III), around 1,700 of the 5,000 annual motorcycle rider deaths are linked to alcohol impairment – at more than one-third of all fatalities. Plus, even a single alcoholic beverage has a significant impact: 36 percent of motorcyclists killed in these incidents had a blood alcohol concentration (BAC) from .01 to .07 percent, below the legal limit for DUI.
You have heard the warnings about drunk motorcycle riding countless times, but might not have considered an important point: If you are involved in an Oakland motorcycle accident, there are serious implications for your rights under California law. You could lose out on compensation, even when the other driver was negligent. Some details about the unique risks of motorcycle DUI are informative. 
Effects of Alcohol on Motorcyclist Capabilities 
When intoxicated, any motorist's visual, physical, and cognitive abilities are impaired. However, reduced capabilities are magnified in the case of a motorcycle rider. Operating a two-wheeled vehicle while drunk increases the potential for a crash, while the lack of a metal protective shell means the motorcyclist is at risk of far more devastating injuries. For instance:
Alcohol leads to lack of muscle coordination, which has extreme implications for balance.
Studies have shown that motorcycle riders are more likely to take unnecessary risks, such as not wearing a helmet while driving.
Another unnecessary risk is speeding or traveling too fast for conditions, so making turns on a motorcycle becomes treacherous.
Around 1 in 5 fatal motorcycle accidents occurs between the hours of 6 pm and 9 pm. Darkness is a serious concern, but an intoxicated rider may also suffer from vision impairment as well.
Tips Related to Motorcycle Crashes 
First and foremost, do not hop on your motorcycle after drinking alcohol. The legal limit is one thing, but III statistics show that even trace amounts of alcohol increase the potential for collisions. Plus, California's contributory negligence law means your monetary damages could be reduced. If you are involved in a motorcycle accident: 
Call 911 to report the incident and request help.
Get proper medical attention right away.
Exchange contact and insurance information with all involved motorists.
Keep conversations to a minimum. Do not admit having even one beer, and never mention where you were going to or coming from when riding.
Set up a consultation with a motorcycle accident attorney asap.
If contacted by an insurance company, decline to give statements or answer questions. Direct all conversations to your lawyer.
Contact Our Oakland Motorcycle Accident Attorneys to Discuss Options 
For more information about your remedies after a motorcycle crash, please contact Venardi Zurada, LLP to schedule a free consultation. We can meet with you at our offices in Oakland or Walnut Creek, CA to discuss specifics.
Source:
iii.org/fact-statistic/facts-statistics-motorcycle-crashes