4 Key Differences Between Car And Truck Accidents In California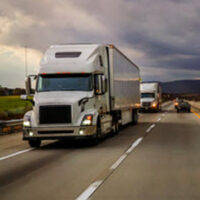 With almost 400,000 total highway lane miles running throughout California, you can expect that accidents involving semis, 18-wheelers, commercial motorized vehicles, and other large trucks occur at an alarming rate. In fact, the state ranks in the Top 10 for truck crash fatalities according to the Federal Motor Carrier Safety Administration (FMCSA). Every year, more than 300 people are killed statewide and almost 7,000 victims suffer injuries in truck collisions. You would probably assume that the most devastation would affect the automobile, and this is correct: FMCSA data indicates that 72 percent of fatalities from truck accidents are occupants of the other vehicle.
Still, the fact that truck crashes are deadlier than car on car accidents is not the only difference. There are many others that could impact your rights, which is why retaining an Oakland truck accident attorney is critical. Some additional information should help you understand other key differences.
Serious Injuries 
The size and weight of the truck tractor, plus a fully loaded trailer, is massive compared to your passenger vehicle. Occupants that survive are left with severe, catastrophic injuries, with long-term health complications and permanent disability. Medical costs for treatment can soar in the immediate aftermath of a crash, and expenses for future care may be extreme. 
Causes Behind Truck Accidents 
While many of the same factors are present in both car and truck collisions, there are unique causes when it comes to 18-wheelers. A crash could be linked to:
Improper maintenance or repairs;
Negligence in loading the cargo;
Failure to properly hire or train the truck operator;
Defective parts on the tractor, trailer, or systems. 
Multiple Potential Parties 
Considering these unique causes behind them, you can see how there may be other individuals and entities to pursue for compensation. In addition to an insurance company, you might be seeking monetary damages from a trucking company, parts manufacturer, the rig's owner, a logistics company, and many others. 
Insurance in Truck Crash Claims 
Like a car accident case, you will be dealing with an insurer as the victim of a truck accident. However, the process is more complicated when filing a claim with a company that insures a commercial motorized vehicle. Truckers are required to carry much higher coverage amounts, up into the millions of dollars. The risk for the insurer is higher, so the company will assign your claim to its most experienced employee whose job it is to fight your claim. Many claims are denied, while the insurance company might offer a lowball amount to settle. 
Get Legal Help from an Oakland Truck Accident Lawyer 
If you were hurt or lost a loved one in a truck crash, these and other issues could affect your legal options. For additional details on your remedies, please contact Venardi Zurada, LLP to speak to a member of our team. We are happy to set up a no-cost consultation at our offices in Oakland and Walnut Creek, CA. After assessing your case, we can explain the process.
Resource:
fmcsa.dot.gov/ourroads/large-trucks-and-buses-numbers