Safety Tips To Prevent Car Accidents When Towing On California Roads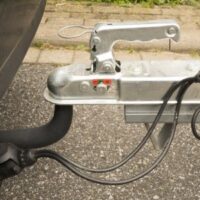 Californians will be eager to hit the road for their favorite outdoor activities. For some families, a big part of the fun will be what they are towing behind them: A camper, boat, ATVs on trailers, jet skis, wave runners, and more. Fortunately, most passenger vehicles are capable of hauling these items, including SUVs, minivans, pickup trucks, and automobiles. The problem is that a wide range of factors increases the potential for serious car accidents. The National Highway Transportation Safety Administration (NHTSA) estimates that there are around 59,000 traffic collisions involving vehicles towing trailers, leading to more than 28,000 injuries to victims.
As with operating any motorized vehicle, some basic safety tips can help you avoid crashes when towing. An Oakland car accidents attorney can assist with the legal process if you were hurt in a collision caused by another driver, but keep the following points in mind.
Tow Weight Rating: All towable items have a tow rating, which is the maximum weight it can safely carry. This point is not related to what your vehicle can tow; it deals with how much the framework of the towed device can support. Overloaded tows can lead to tire blowouts, brake failure, broken suspensions, and imbalance – often leading the driver to lose control.
 Tire Pressure: You must check your vehicle's tire pressure as well as the tires on the item you are towing. Underinflation leads to increased friction and heat, potentially causing a blowout. Overinflation creates too much bounce, also leading the tires to fail. Use a gauge on all tires frequently when on a longer road trip, as pressure levels can quickly change with the extra weight.
 Light Connections: All vehicles pulling trailers or other towable items must connect to the brake lights, tail lights, and turn indicators. When you are hauling something behind you, other motorists cannot see these lights that send a message about your maneuvers in traffic. For all lights, double-check the connection when attaching the trailer.
 Starts and Stops: As a motorist, you must understand how towing something behind your vehicle affects your maneuvers. In general, you should allow extra time and/or distance when:
Slowing down for curves;
Stopping for traffic or signals;
Preparing to turn; and,
Entering and exiting highway ramps.
Passing: Even when you know you are towing something that extends the length of your vehicle by several feet, you might underestimate the distance needed to pass. It is helpful to have a passenger's help, but it may be smarter – and safer – to wait or avoid passing in heavier traffic.
Rely on an Oakland Car Accidents Lawyer for Legal Support
Pulling a trailer or other towable requires extra care, but these safety tips will help protect against collisions. If you were involved in a crash, our team at Venardi Zurada, LLP can assist with your legal remedies. Please contact our firm today to set up a free consultation at our offices in Oakland or Walnut Creek, CA. A car accident attorney can advise you after reviewing your circumstances.
Source:
one.nhtsa.gov/About-NHTSA/Press-Releases/2002/ci.U.S.-Transportation-Secretary-Mineta-Announces-New-Consumer-Publication-On-Safe-Towing-of-Trailers.print