What To Do – And NOT Do – After Suffering Dog Bite Injuries In California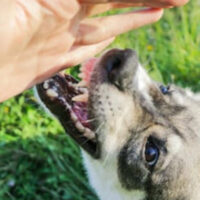 Whether you love dogs or do not consider yourself a fan, there is a good chance that you will encounter canines at both private residences and public places. Most are friendly, loyal, and safe, but dogs are still animals that can be set off into violence for a range of reasons. Fortunately, there are legal remedies for victims. An owner or handler can be liable under California's dog bite statute, negligence principles, and other grounds. It may be possible to recover compensation for your medical costs, pain and suffering, and other losses.
You can count on an Oakland animal and dog bites attorney to help with collecting evidence, filing documents with an insurance company, and pursuing litigation in court. However, success with a dog bite case also has a lot to do with your own actions. The aftermath of an attack is chaotic, so keep in mind a few tips that will help you cope and protect your rights as a victim.
DO Get Contact Info
 Depending on the setting in which the attack occurred, there may be numerous individuals and/or entities for which you will need contact details. Get name, address, and phone numbers from:
The dog's owner or handler;
The owner of the property where you were bitten; and,
Any witnesses who observed what happened.
In addition, you should request the dog's vaccination records, as well as the insurance policy for the homeowner or tenant.
 DO NOT Discuss Details 
As you are collecting information, avoid speaking to anyone about the dog bite incident. Whether your remedy is through the statute, negligence concepts, or other legal theories, the issue of fault will be a focal point. You might reveal too much if you make statements about how you think the incident happened or lay blame on someone.
 DO Get Medical Care Right Away 
Even if you think your dog bite injuries are minor, it is critical to seek treatment immediately. Infection is one of the greatest risks with these cases, and you could face life-threatening sepsis without proper care for an open bite wound. Plus, heading to the ER, urgent care center, or your primary care physician protects your rights. If you do not get treatment right away, the assumption is that you were not hurt badly. 
DO NOT Accept Anything of Value 
In many dog bite cases, the animal's owner will attempt to smooth things over by paying for your medical bills or offering something of value. Accepting is a mistake, since it could be viewed as a release of your right to sue for monetary damages. If it is an insurance company that offers compensation, definitely refuse and defer communications to your attorney.
DO Contact an Oakland Dog Bite Lawyer for Help with Your Claim
 Following these tips will protect your rights, but you will also need skilled legal representation for the legal process. Our team at Venardi Zurada, LLP are ready to support you, so please contact our offices in Oakland or Walnut Creek, CA. We can schedule a no-cost case evaluation to review your situation and determine next steps.
Source:
leginfo.legislature.ca.gov/faces/codes_displaySection.xhtml?sectionNum=3342.&lawCode=CIV