How Long Do I Have to File a Birth Injury Suit for Cerebral Palsy in California?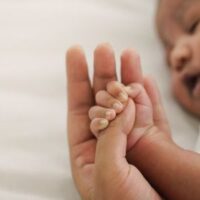 It is devastating to learn that your child developed cerebral palsy at some point during pregnancy or delivery, but this scenario is more common than you expect. The US Centers for Disease Control and Prevention (CDC) reports that around 1 in 345 children in the US have been diagnosed with cerebral palsy. Currently, there are approximately 760,000 people living in the US who have cerebral palsy, and two-thirds of them are under 18 years old.
Cerebral palsy is a group of medical disorders that affects the person's ability to move, maintain balance, and retain posture. The condition may be the result of birth defects, but it often develops because of health care provider negligence during pregnancy and labor. If you have concerns about how your child acquired cerebral palsy, you should get in touch with an Oakland birth injury lawyer to discuss legal remedies. There are strict time restrictions that you need to know:
Statute of Limitations: California has a deadline to file medical malpractice cases, and a birth injury claim is included under this umbrella. You generally have three years to sue in court on behalf of your child, which is measured by the date that the medical error that caused your child's cerebral palsy occurred. In many cases, the statute of limitations starts to run on the date of your baby's delivery, especially when cerebral palsy was the result of:
Oxygen deprivation;
A delay in ordering a C-section; or,
Trauma to the infant's head.
If you allow the statute of limitations to expire, you cannot recover any compensation for your losses. There is an exception for children who are victims of birth injuries, however. The deadline is longer, up to the child's 8th birthday.
Discovery Rule: There is another exception to the statute of limitations that may be applicable when your baby developed cerebral palsy because of birth injuries. You can gain additional time if you did not discover the condition right away, which is common for cerebral palsy in infants. The statute of limitations starts one year after you discover the injury or should have discovered it through due diligence.
 Take Prompt Legal Action: When you have 1 to 3 years, or even up until your child's 8th birthday to file a claim, you might think you have plenty of time to file a lawsuit. However, keep in mind that you will receive compensation for your losses faster when you move forward promptly. If you wait the 1 to 8 years under the applicable statute of limitations, your case is pushed off and could still take several months or years.
Talk to Our Oakland Birth Injury Attorneys About Your Options
The costs of care for the life of a child with cerebral palsy can be considerable, which is why taking action is critical to recoup your losses. To learn more about your options under California medical malpractice laws, please contact Venardi Zurada, LLP. We can set up a free consultation at our offices in Oakland or Walnut Creek, CA. After reviewing your situation, a birth injuries lawyer will advise you.
Source:
cdc.gov/ncbddd/cp/data.html