Potential Parties In A California Boat Accident Case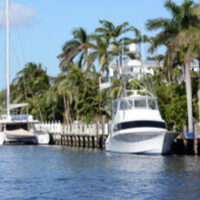 There are numerous changes to the climate, scenery, and terrain along the 800 miles running from north to south California, and navigable waterways are more common in the upper half of the state. As a result, boating accidents occur quite frequently. According to the California Division of Boating and Waterways, there are more than 250 collisions around the Northern Coastal Waters, Northern Lakes, and the San Francisco Bay Area. The 150 victims hurt in these incidents represent 56 percent of the total statewide, while 72 percent of all fatalities occur in this region. Worse, statistics indicate that boat accidents are on the rise, having increased 20 percent in recent years.
Being hurt in an accident is tragic, so it is reassuring to know that California personal injury laws also apply to boating collisions. However, the causes and contributing factors behind these incidents can lead to complications when it comes to the potential parties. Your Oakland boat accident attorney will develop a solid strategy, but it is helpful to understand how there may be multiple individuals and entities to pursue.
Liability for Boating Incidents in California 
Most water-related collisions are the result of careless acts, and the legal theory of negligence applies. You need evidence showing that another person or entity breached the duty to act with reasonable care, and that this misconduct was the direct cause of the boat crash. Potential parties in California boat accident claims may include:
The operator of another watercraft who failed to drive with proper care;
A rental company that did not adequately inspect, repair, or maintain a rental boat;
A marina, yacht club, harbor master, or other organization that did not properly maintain docks and piers; and
Officials who make errors or omission in placing aids to navigation.
There is another theory of liability for boat accidents that does not depend on fault, and it expands the list of potential parties you might have cause to pursue: Strict liability for defective products that may have contributed to the boating crash. When boating equipment, safety gear, and other parts contain dangerous flaws, the manufacturer may be accountable without proof of negligence. 
Dealing with Insurance Companies After a Boat Accident 
Despite the fact that you are technically pursuing an at-fault party for damages, the truth is that your legal remedies will usually involve an insurer. Boaters, businesses, and property owners purchase insurance policies to protect against losses, so you seek compensation by filing a claim. Some boat accident claims are resolved by settlement agreement, though you would need to go to court if the insurance company refuses to pay a fair amount. Through either route, it is possible to recover monetary damages for:
Costs of medical treatment;
Lost income;
Pain and suffering; and
Emotional distress. 
An Oakland Boat Accident Lawyer Will Support Your Claim 
For more information on the potential parties in a California boating collision claim, please contact Venardi Zurada, LLP. We can set up a free consultation to discuss the details at our offices in Oakland or Walnut Creek, CA.
Resource:
dbw.parks.ca.gov/pages/28702/files/2016DBW_AccidentStats_NorCal_050517.pdf