Disturbing Data On Falls In California Nursing Homes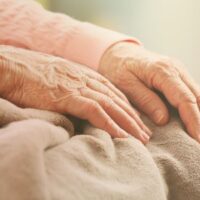 People are more prone to falls as they grow older, but the statistics on severe injuries and fatalities are eye-opening. According to the US Centers for Disease Control and Prevention (CDC), falls are the top cause of fatalities among individuals 65 years and older. Millions of Americans in this age group take a spill every year, at a rate of approximately 1 in 4. Based upon recent trends that indicate a 30 percent increase in falls from 2009 to 2018, there could be up to 7 fall-related deaths every hour among the elderly by 2030.
These figures are concerning enough, but another fact is notable for some families: Though 5 percent of adults aged 65 or older reside in assisted living facilities, residents comprise around 20 percent of all fatalities from falls. It is intolerable that these tragedies occur, so working with an Oakland nursing home abuse attorney is critical for pursuing your legal remedies. In light of additional statistics on falls in nursing homes, you can see the importance of taking action. 
Nursing Home Falls Cause Serious Injuries 
Around 1 in 5 individuals who suffer a fall will sustain severe, potentially disabling injuries, such as broken bones in the wrist, arm, and shoulder. There can also be trauma to the lower extremities, including fractured hips and ankles. The CDC reports that up to 75 percent of residents in assisted living facilities fall annually, so a high percentage of them will require emergency or urgent care for serious injuries.
 Falls and Hip Injuries
Besides broken hips, CDC data reveals that residents also sustain dislocation of the ball-and-socket hip joint. This type of injury usually requires hospitalization, which puts the victim at higher risk of developing infection. Plus, the hips bear the weight of the human body, so recovery time will typically be extended. The most common causes of hip dislocation in nursing homes involve negligence, including failure to clean wet floors, improper bed height for the resident, and inadequate lighting. These environmental factors are responsible for around 27 percent of falls. 
Head Trauma from Nursing Home Falls 
Falls are the #1 cause of traumatic brain injury (TBI) among all age groups, but the elderly are vulnerable when they suffer head injuries. Those on blood thinners may experience excessive bleeding in the brain, while other medications can mask the signs of serious trauma. 
Emotional Side Effects 
Many who suffer nursing home falls develop a fear of being involved in a similar accident again, which imposes emotional restraints. Often, residents become less active and therefore weaker – increasing the chances of another fall. Additional implications include:
Depression and anxiety;
Feelings of helplessness;
Isolation from family, friends, and other residents; and,
Many other emotional consequences.
Contact Our Oakland Nursing Home Abuse Lawyers Right Away 
If you have concerns about a loved one who suffered a fall at an assisted living center in California, please contact Venardi Zurada, LLP to schedule a no-cost case assessment. We are happy to meet with you at our offices in Oakland or Walnut Creek, CA.
Resource:
cdc.gov/falls/data/fall-deaths.html