How Proper Maintenance Reduces The Prevalence Of California Truck Accidents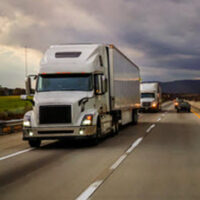 When you think about all the different causes and variables that may contribute to truck accidents in California, equipment issues may not be high on your list. You probably assume that truck operator negligence ranks at the top, and the Large Truck Crash Causation Study conducted by the Federal Motor Carrier Safety Administration (FMCSA) proves you right. The critical reason behind 87 percent of truck collisions is driver related. Equipment issues come in second at 10 percent, while environment factors are the cause of just 3 percent of all truck crashes.
It is reassuring to learn that equipment is far less likely to be the critical reason for truck collisions, but you should understand the role that proper maintenance and inspections play in keeping this percentage low. Neglecting to do so increases the risk of component, part, or equipment failure, a scary thought when you are driving just a few yards away from a massive truck. An Oakland truck accident attorney can explain how truck maintenance may affect your claim, but an overview of the dangers is useful.
Vehicle-Related Factors That Cause Truck Crashes 
When looking at the specific scenario of truck accidents caused by equipment issues, the FMCSA found that tires and brakes are the biggest problem. A truck needs more time and a longer distance to come to a stop, and the need to do so quickly puts significant strain on these components. Another factor in truck collisions caused by equipment failure is negligent maintenance of decoupling devices. When the integrity of the connection between the tractor and trailer is compromised, jack-knife truck accidents are common.
Other equipment issues that contribute to accidents include:
Broken headlights, taillights, running lights, and brake lights;
Wear and tear on diesel engines;
Worn steering mechanisms;
Damaged straps, buckles, and tarps for securing cargo;
Shattered or missing mirrors; and,
Problems with electronics, such as cameras, sensors and GPS technology.
Frequent Component Inspections Reduces Vehicle-Related Factors 
FMCSA imposes strict regulations regarding certified inspections on an annual and periodic basis, but truck operators and trucking companies are responsible for doing a pre-trip check before every trip. The process takes 10-15 minutes, and a written Daily Vehicle Inspection Report (DVIR) must be generated regarding the condition of brakes, steering, tires, wheels, wipers, and coupling devices.
The DVIR required by the FMCSA could be important evidence in a truck accident case. When a crash is determined to be caused by vehicle-related issues, a truck operator and/or trucking company may avoid liability by showing compliance with DVIR regulations. However, the lack of a DVIR could also be critical proof in your favor.
You Can Rely on Our Oakland Truck Accident Lawyers 
Proper maintenance reduces the risk of truck accidents, but not all trucking companies are diligent in complying with regulations. If you were hurt in a truck collision, please contact Venardi Zurada, LLP to schedule a no-cost consultation at our offices in Oakland or Walnut Creek, CA. Once we learn more about your situation, we can advise you on your options.
Resource:
fmcsa.dot.gov/safety/research-and-analysis/large-truck-crash-causation-study-analysis-brief