Defenses That Can Reduce Or Bar Compensation In California Accident Cases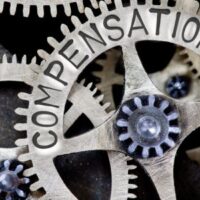 When you were injured in an accident that was not your fault, your legal claim is usually based upon the theory of negligence under California law. You need to show that the responsible party caused the incident through a breach of the legal duty to exercise reasonable care. Regardless of whether it was a motor vehicle crash, pedestrian or bicycle accident, slip and fall on property, or other tragedy, you may be entitled to recover compensation through proof of these elements.
However, the at-fault person or entity also has the opportunity to contest your allegations and present defenses in a negligence-based case. At times, these principles can reduce or bar your compensation in a civil claim, so you should rely on an Oakland accident lawyer to advance an appropriate legal strategy. You might also benefit from reviewing a few basic defenses that apply to California personal injury cases. 
Statute of Limitations 
Every US state has a time restriction on filing a lawsuit in court, since it is in the interests of equity to require a plaintiff to be diligent in pursuing a claim. California's statute of limitations is two years for personal injury cases, including motor vehicle collisions, premises liability incidents, dog bites, pedestrian and bicycle accidents, wrongful death actions, and many others. For medical malpractice actions, an additional one-year delayed discovery rule applies to give you a total of three years. If you allow the deadline to expire, the at-fault party can use the statute of limitations as a defense, so you receive nothing. 
Contributory Negligence 
Under California law, your own actions related to a personal injury accident might lead to a lower amount of compensation. When you were negligent in causing or contributing to the incident, the rule of contributory negligence assigns a percentage of fault to your misconduct. For instance, if you were 20 percent responsible, and you obtain a judgment of $10,000, your monetary damages would be reduced to $8,000 to reflect that you were 20% at fault. 
Assumption of the Risk 
If you suffer injuries related to inherently risky activities, the defendant may claim this defense because you should have known the dangers. Examples include participating in sports and extreme outdoor adventures. It is possible to counter this argument by showing that the at-fault party was grossly negligent or acted intentionally in causing your injuries. 
Consult with an Oakland Personal Injury Attorney About Strategy 
Even if you can overcome these defenses, there are many other legal concepts that could reduce your monetary damages or prohibit you from recovering any compensation in a California personal injury claim. Instead of putting your rights at risk, you can trust our lawyers at Venardi Zurada, LLP to address challenges. For more information please contact our offices in Oakland or Walnut Creek, CA to set up a no-cost case evaluation.
Resource:
leginfo.legislature.ca.gov/faces/codes_displaySection.xhtml?lawCode=CCP&sectionNum=335.1