Punitive Damages And California Toxic Torts Cases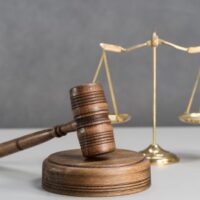 You may not be familiar with the term "toxic torts," but there is a good chance that you are familiar with some of the high-profile lawsuits and class action claims involving them. Plaintiffs who suffer injuries related to asbestos, tobacco, pharmaceutical products, drinking water, and similar forms of harm have legal rights under California toxic tort concepts. The basis for these cases is the doctrine of products liability, which holds a company liable when use of or exposure to its product causes injuries. Compensation is available to cover the physical, emotional, and financial losses of victims.
However, these cases often encompass wrongdoing that goes beyond mere negligence. In the presence of extreme misconduct, California personal injury laws may allow victims to recover additional damages. The underlying concepts are complicated, so it is smart to retain an Oakland toxic torts lawyer for assistance. Some information on punitive damages is also useful.
 Overview of Damages in Personal Injury Claims 
Compensation in a personal injury case is based upon the losses victims experience after being hurt, and you can recover economic damages for your medical costs, lost wages, and out-of-pocket expenses for treatment. You might also qualify for noneconomic damages, which represent losses related to quality of life.
However, California's Civil Code allows for exemplary damages in some cases. By "exemplary," the statute refers to the fact that these damages are intended to make an example of the defendant who caused the victim's losses – thereby discouraging others to engage in the same wrongful misconduct. Another term is punitive damages, i.e., damages that are meant to punish the wrongdoer. They may be available in a case, including toxic torts claims, when the defendant engaged in actions of:
Oppression, i.e., despicable, cruel, and unjust conduct that disregards the victim's rights;
Fraud, concealment of facts, and intentional misrepresentations; or,
Malice, which means causing injuries through a willful, conscious disregard of safety.
Seeking Punitive Damages for Toxic Torts 
To receive amounts for economic and noneconomic damages, you must prove the essential elements of a products liability case. However, when pursuing a company for punitive damages related to toxic torts, you must also have evidence regarding the above three components. There can be challenges with accessing this proof, but many claimants have been able to meet the standard. Courts have awarded punitive damages in many famous toxic tort cases, including:
The case against Pacific Gas & Electric for dumping toxic chemicals, the suit made famous in "Erin Brockovich" movie;
Tobacco litigation, in which one case against 5 tobacco companies resulted in a punitive damages award of $145 billion; and,
Asbestos cases, where companies continued to use the material despite links to cancer. 
Our Oakland Toxic Torts Attorneys Can Explain How Damages Work 
The bar is set rather high for recovering punitive damages in any California personal injury case, and toxic tort claims also carry their own complications. For more information, please contact Venardi Zurada, LLP. We can set up a complimentary case evaluation at our offices in Oakland, and Walnut Creek, CA. After reviewing your unique circumstances, a toxic torts lawyer can provide personalized legal advice.
Source:
leginfo.legislature.ca.gov/faces/codes_displayText.xhtml?lawCode=CIV&division=4.&title=2.&part=1.&chapter=1.&article=3