How Long Does It Take to Resolve a California Car Accident Claim?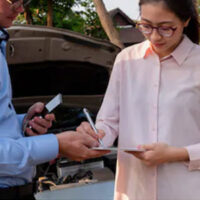 If you are one of the three million people injured in car accidents every year in the US, you may get some comfort from knowing that you do have legal remedies for recovering compensation from the at-fault driver. However, despite the common perception that you sue in court, the first step in the legal process typically involves filing a claim with the responsible motorist's insurance company. One of the most important reasons that the California Department of Motor Vehicles implements minimum liability insurance requirements is to provide options for victims who sustain tremendous losses because of a driver's carelessness.
Knowing this key detail about the process for obtaining monetary damages, you will probably also want the answer to a critical question: How long does it take to resolve a California car accident claim? The response depends upon numerous factors, so it is wise to discuss your situation with an Oakland car accident lawyer. In short, timing is related to how your claim proceeds through these basic stages:
Investigation and Gathering Evidence: You cannot expect to receive compensation simply by filling out some claims forms, as the insurance company will need strong evidence before paying out under the responsible driver's policy. The insurer will focus on two key issues:
Who was at fault in causing the accident; and,
The nature and severity of your injuries.
Therefore, you will need solid evidence regarding the other motorist's fault, such as pictures of the scene, images of damage to vehicles, and witness accounts. Regarding your injuries, you must collect your medical records, invoices, and receipts for all out-of-pocket expenses. This stage of the claims process may take just 7-10 days. 
Filing an Insurance Claim: Once you submit your forms and supporting documentation, the insurance company will conduct its own investigation regarding the two points above. The results of this probe are likely to be very different from your own, since the insurer will be looking for reasons to deny your claim or make a lowball counteroffer. As grounds for its determination, the insurance company may try to blame the accident on you or contest the seriousness of your injuries.  Therefore, be weary of giving recorded statements to insurance companies because they will try to use anything you say to deny or minimize your claim.
For small claims, you may be able to reach a settlement with the responsible driver's insurance company and resolve your claim through direct negotiations. Though the details will vary based on your case, you could receive payment within weeks or a few months.  If you have a significant injury, or suspect that this may be the case, you should not aim for an early settlement because it is almost certain to be unfair to you.
When to Get an Attorney:  If you are unsure about the extent of your injuries, or you suspect that your injuries may not heal quickly, it is advisable to contact an attorney to protect your rights.  Without an attorney, the insurance company is likely to low-ball you and pressure you into a quick settlement that does not adequately compensate you for your losses.  It is important to hire an attorney early so that they can handle the claims process and any litigation so that you can focus on getting better.  Legal resolution of significant injuries typically requires more time because we need to determine and document the full scope and duration of your injuries. 
Settlement Negotiations: After the insurer investigates and responds to demand for compensation, your attorney will still have the opportunity to engage in settlement negotiations. Your attorney will diligently work to get sufficient compensation for:
Your medical costs;
Lost wages;
Pain and suffering; and,
Losses related to your diminished quality of life.
Our Oakland Car Accident Attorneys Will Assist Throughout the Process 
From this description, you can see that there is no definite time within which you can expect to resolve your claim.  Sometime getting fair value for significant injuries requires time.  Our Oakland car accident lawyers at Venardi Zurada, LLP strive for the best possible outcome in recovering damages, while also balancing your legal rights and interests. For more information, please contact our offices to set up a free consultation.