DUI Violations On The Rise Among California Truck Drivers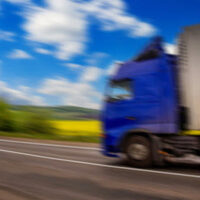 Drunk motorists are a danger to everyone on California roads, but an intoxicated truck operator driving a large rig and hauling massive cargo has the potential to cause devastating damage. The risk of horrific truck accidents is the reason that Commercial Driver's License (CDL) holders are held to stricter standards when it comes to driving under the influence: Truckers can be charged with DUI for having a blood alcohol concentration (BAC) of .04 percent, a lower threshold than the legal limit of .08 percent.
As a way of monitoring violations, the Federal Motor Carrier Safety Administration (FMCSA) established the Drug and Alcohol Clearinghouse. Recent data reported by officials reveals some concerning information:
From January 2020 to March 2021, there were more than 70,000 violations of substance regulations.
In all of 2020, 56,000 truck drivers violated FMCSA regulations on drugs and alcohol. Data indicates that 2021 is on pace to exceed this figure.
There are currently more than 2.1 million operators registered in the FMCSA Clearinghouse, each of which has failed at least one screening. 
A truck collision can be devastating, so it is reassuring to know that you have legal options under California law. An Oakland truck accident lawyer will assist you in pursuing your remedies, and read on for some information on the extreme dangers of DUI truck collisions. 
Why Alcohol Effects are Extreme for Truck Drivers 
Just a drink or two can lead a driver's BAC to hit .02 percent, which leads to a slightly relaxed feeling and diminished visibility. Upon reaching a .05 percent BAC, the individual will suffer from decreased coordination and reduced ability to respond to threats. For a truck driver operating a semi, 18-wheeler, delivery truck, or other commercial vehicle, the implications are even more pronounced. An intoxicated trucker may:
Not properly judge curves and turns with a fully loaded trailer;
Fail to assess and account for traffic threats, weather factors, and other conditions that require focus;
Veer across lanes or into oncoming traffic;
Lack the cognitive skills to operate the truck's complicated systems;
Neglect to inspect the truck, trailer, and cargo; or
Fail to see smaller vehicles and motorcycles. 
Overview of DUI Truck Crash Claims 
A truck driver who violates drunk driving laws faces jail time, fines, and driver's license suspension – at times, covering both the CDL and regular license. However, criminal sanctions, administrative penalties, and entering the FMCSA Drug and Alcohol Clearinghouse are not remedies that serve your interests as an injured victim.
Instead, you pursue monetary damages through the civil process, which typically starts by filing an insurance claim. If the insurer refuses to pay fair compensation, your next step is going to court. The key to prevailing on your claim is being able to prove that the truck operator failed to exercise reasonable care when driving, and a DUI is powerful evidence of this negligence.
Set Up a Free Consultation with an Oakland Truck Accident Attorney
For more information on your rights after a DUI truck collision, please contact Venardi Zurada, LLP. We can schedule a no-cost consultation at our offices in Oakland or Walnut Creek, CA.
Resource:
ntassoc.com/drug-and-alcohol-violations-in-2021-outpacing-2020-numbers-through-first-quarter?utm_source=Robly.com&utm_medium=email&utm_campaign=DAPJuly29&utm_content=2b2fe34841fccdd239e5c3c79f3b94cd