Can A Landlord Be Held Liable For Injuries Under California Dog Bite Laws?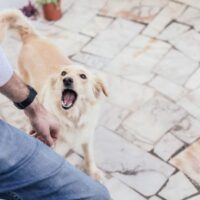 Dogs are a part of the family in millions of households across the US, from single family homes and condos to apartment buildings and co-op complexes. While you might not think too much about the animal's living arrangement, it can be a significant issue if you suffered from dog bite injuries. Considering the large percentage of Californians who rent, there is cause for concern. Statistics on the residential rental market reveal that California has the highest number of units in the US, and almost 44 percent of households lease their homes.
These figures do not necessarily put you at greater risk of injuries, but there are unique liability issues when you are attacked by a dog at your apartment complex. Landlords could be held accountable, opening the door to additional options for seeking compensation. It is critical to work with an Oakland dog bites lawyer to address the complicated legal issues, but an overview may help you understand the basics.
 Landlord Negligence
 Landlords have a general duty to ensure the common areas within the building are safe for tenants, but this obligation is conditional upon having knowledge of an unsafe condition. Actual knowledge comes through direct observations; constructive knowledge exists where a landlord should be on notice of a dangerous condition.
Carrying these principles over to dog bite claims, a landlord can be accountable when he or she knew that the animal was vicious. However, the difference between actual and constructive knowledge is important when looking at the type of lease:
Actual knowledge is required when a person suffers dog bite injuries in connection with a residential lease.
If the attack takes place on property covered by a commercial lease, the victim may show actual OR constructive knowledge.
The distinction is based upon the different duties of landlords, as a commercial lessor is required to conduct inspections. 
Examples of Landlord Negligence in Dog Bite Cases 
A lessor does not have control over an animal belonging to a tenant, but landlords can take other actions to comply with their duty to keep the space safe. Common failures include:
Refusing to evict a tenant upon discovering the dog's dangerous propensities;
Neglecting to repair fencing or gates intended to secure the dog; and,
Not banning dogs from spaces where their presence is inappropriate, such as restaurants and crowded stores.
 Seeking Compensation from a Negligent Landlord 
As with other personal injury claims, you will typically file an insurance claim requesting monetary damages from the landlord's insurer. Many claims settle, but victims must go to court if there is no agreement. It is possible to recover amounts for medical costs, pain and suffering, and many other losses.
An Oakland Dog Bites Attorney Will Assist with Legal Remedies
This summary of landlord liability for dog bites is helpful for explaining the basics, but you should trust our team at Venardi Zurada, LLP to handle the details. For more information about your rights, please contact our offices in Oakland or Walnut Creek, CA. We can set up a complimentary case evaluation to learn more about your situation and determine next steps.
Source:
ipropertymanagement.com/research/renting-statistics#california