Top Causes Of Accidental Death In California: Understanding Liability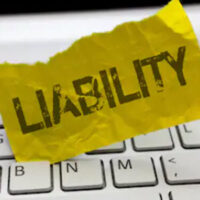 Heart disease and cancer may be leading causes of death in the US, but a look further down the list reveals a surprising fact: Accidents are the #4 reasons behind fatalities according to data compiled by the US Centers for Disease Control and Prevention (CDC). Unintentional injuries cause around 201,000 deaths annually, though the specifics vary among the age groups from 0 to 65+ years old. Regardless of the causes behind fatal accidents, the passing of a loved one can lead to serious consequences for surviving family members.
Taking legal action cannot bring a deceased victim back, but you may be relieved to know that California wrongful death laws provide survivors with options. Liability and potential parties will depend upon the type of accident, so it is smart to trust an Oakland wrongful death attorney to handle the process. Some additional information on the top causes of accidental death is also helpful.
Unintentional Poisoning 
You might be surprised to learn that motor vehicle accidents are not the number one cause of death, and it is even more shocking to find out that unintentional poisonings top the list. The US opioid crisis is behind these fatalities, a phenomenon that has been designated as an epidemic by medical professionals and government officials. Fentanyl and other opioids cause almost 87,500 deaths every year, and many victims get these dangerous controlled substances through legal prescriptions. Therefore, a health care provider who negligently prescribed, administered, or filled a prescription for opioids could be accountable under medical malpractice laws.
 Slip and Fall Accidents 
Traffic crashes do not even rank second, as the #2 spots for top causes of death in the US are fall injuries. Approximately 42,100 people are killed because of slip and fall accidents. Many victims are older, with data indicating that 1 in 4 people 65 years and older suffer falls every year. Interestingly, around 5 percent of individuals in this age group reside in nursing facilities – yet assisted living residents comprise 20 percent of fatal falls. These incidents are often the result of nursing home neglect, so it is possible to pursue the facility for damages.
 Motor Vehicle Crashes 
Falling in third place, traffic collisions cause around more than 40,000 deaths yearly. These figures include fatalities from car crashes, as well as accidents involving trucks, motorcycles, pedestrians, and bicycle riders. Wrongful death claims based upon motor vehicle accidents fall under negligence in the practice of law, so you may be eligible for compensation by showing the at-fault motorist failed to exercise reasonable care while driving.
Discuss Your Remedies with an Oakland Wrongful Death Lawyer 
In a successful claim, surviving family members may qualify to recover amounts for funeral costs, as well as losses related to education, guidance, support, and financial contributions. Our team at Venardi Zurada, LLP is ready to support your needs, so please contact our offices in Oakland or Walnut Creek, CA to set up a free consultation. A wrongful death attorney can explain the details after reviewing your unique situation.
Source:
cdc.gov/nchs/fastats/accidental-injury.htm