4 Quick Facts About Auto Accidents Involving Oakland Rental Cars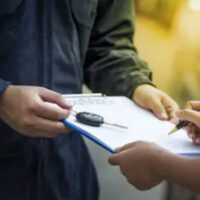 While 2020 was certainly a hiccup from a California tourism point of view, statistics demonstrate that the industry is still very strong and expected to recover multi-fold in the coming months. Visit California reported on the economic implications of tourism and visitor spending, and many key indicators are up: There have been increases in visitor arrivals on domestic flights and direct travel spending, which totaled almost $145 billion in 2019. This information is more than just interesting trivia when you realize that more travelers also means more vehicles on the road, many of which are rental cars. The spike in traffic volume, combined with visitors navigating unfamiliar roads, means car accidents involving rental vehicles will be more likely.
You should always rely on an Oakland car accident attorney if you are hurt in any type of crash, though rental car collisions present unique challenges. Reviewing these four quick facts may help you understand some basic points. 
The same rules about fault apply when one vehicle is a rental. Regardless of ownership versus leasing an auto, liability in a motor vehicle accident comes down to negligence. You must prove that the other driver failed to exercise reasonable care, and this breach of duty was the direct cause of the collision. Typically, the legal process starts by filing a claim with the at-fault driver's insurance company, but you may need to go to court if you cannot settle with the insurer. 
Insurance issues can be complicated. Knowing that your first step is filing an insurance claim, you should understand a few points about insurance and rental cars:
If YOU are the renter and were injured in a crash, you still file your claim with the responsible motorist's insurer.
When you are in your own car and were injured in a crash with a renting motorist, you also pursue the at-fault driver. However, you might be filing your claim with that individual's personal auto insurance OR under an insurance policy the renter added in the rental contract. 
The rental car company is not liable – usually. You will not be able to seek damages from the rental company in most cases, whether you were injured IN or BY one of its vehicles. The exception is where the company was negligent in operating its business, such as by failing to make repairs, conduct routine maintenance, or regularly inspect fleet vehicles. 
It is a mistake to talk to any insurance adjuster involved in the claim. It does not matter whether you are dealing with an insurance company for the at-fault motorist or the rental company's insurer, you should not discuss the accident with a claims adjuster. Other than to confirm your contact information, decline to answer questions or make any statements. 
Discuss Rental Car Collisions with an Oakland Car Accident Lawyer 
These facts about rental vehicle accidents may be useful, but knowing this information is not enough when you are pursuing your legal rights as an injured victim. You need solid legal representation, and our team at Venardi Zurada, LLP can help with all available remedies. To set up a free consultation with an attorney, please contact our offices in Oakland or Walnut Creek, CA.
Resource:
industry.visitcalifornia.com/research/economic-impact