What Are The Three Types Of Monetary Damages In California Accident Cases?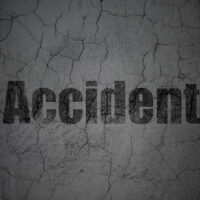 When you were hurt in a car collision, truck or motorcycle crash, slip and fall, or other type of accident, you probably know that you have options to pursue the responsible party for damages. However, you may not give much thought to the different types of compensation available under California law. State statutes on damages provide that you can recover money as damages, which are intended to put you in the same position as you were before the accident – to the greatest extent possible. In other words, you are seeking funds to reimburse you for the wide range of losses you sustain.
Because there are so many different consequences that you suffer as a victim, you should understand the basics about what you might be able to obtain through the legal process. Your Oakland accident lawyer will handle the specifics, though a review of the three types of monetary damages in a California civil claim may be helpful.
Economic Damages: Some of your losses may be related to out-of-pocket expenses and invoices you receive, particularly the medical care you receive to treat your injuries. You could incur bills for emergency transport, ER care, hospitalization, rehabilitation, surgery, and other services. When you need pain medications and travel to follow-up appointments with health care providers, you will have out-of-pocket expenses as well. In addition, another important type of economic damages is lost wages. You might be unable to work for some time because of your injuries, so you may qualify for obtain amounts for this income.
Non-Economic Damages: You may also sustain losses that are related to your injuries, but are not associated with a specific value. These are personal, subjective losses representing the hardship you endure and how your injuries affect various aspects of your life. Non-economic damages are familiarly known as "pain and suffering," but they may also include losses for:
Scarring and disfigurement;
Emotional anguish and distress;
Diminished quality of life; and
The implications of your injuries on your personal relationships with a spouse, children, and other loved ones. 
Note that there IS a statutory cap in California medical malpractice cases, so you cannot recover more than $250,000 in non-economic damages.  This cap, however, does not apply to ordinary injuries outside of the medical malpractice context.
Punitive Damages: Victims may be able to seek punitive damages when a wrongdoer's actions are extreme, but these amounts are not intended as compensation. Also known as exemplary damages, they aim to punish the individual for misconduct and deter others from engaging in the same acts. They are only available in cases where the victim can prove malicious, reckless, and/or intentional harm by clear and convincing evidence.
Our Oakland Car Accident Attorneys Can Explain Damages in More Detail 
This overview of monetary damages may be useful, but it is essential to retain experienced legal counsel if you were hurt in an accident. Our Oakland accident lawyers at Venardi Zurada, LLP are happy to assist, so please contact us to set up a free consultation. We serve injured victims throughout California's Bay Area.
Resource:
leginfo.legislature.ca.gov/faces/codes_displayText.xhtml?lawCode=CIV&division=4.&title=2.&part=1.&chapter=1.&article=1