Common Dog Bite Injuries To Children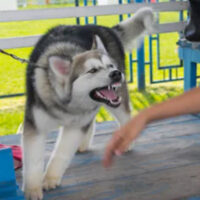 Dogs are one of the most popular pets on the planet, and they often share a special bond with children who love their lovable, furry friends. Unfortunately, young people are also more prone to dog bites and attacks according to statistics. The US Centers for Disease Control and Prevention (CDC) reports that more than 316,400 people receive medical treatment for dog bites at emergency rooms annually, and more than 105,100 of these victims are children under 18. However, this data does not include individuals who did not seek care or obtained treatment at physician's offices. Some studies estimate that more than half of dog bite victims are children, with the highest rates affecting kids aged 5 to 9 years old.
There are unique factors involved when a dog bites a child, including height and body language. They affect the severity and nature of the injuries, but additional issues impact legal remedies when the victim is a minor. You can trust an Oakland animal and dog bites attorney to manage the process, and read on for some background.
Common Child Injuries from Dog Bites: A child's short stature puts the upper body lined up with the mouth of many medium-sized dogs, so this area is most at risk of bites. Facial expressions are also level up with the dog's head, and the child might make eye contact in a way that the animal perceives as a threat. Height and unintended body language play different roles, but they can both contribute to dog bites. The most common injuries to children include:
Trauma to facial features like the eyes, lids, nose, and cartilage;
Punctures through skin of the lips and cheeks;
Penetrating wounds to the head and scalp;
Cuts around the neck, which can be life-threatening if a major blood vessel is sliced open;
Vision and hearing loss; and,
Amputation of fingers and hands. 
Legal Issues with Child Dog Bite Claims: Many personal injury cases, including dog bite claims, are resolved by agreement of the parties. In a typical case, the victim files a claim with the owner's insurance company requesting compensation for his or her losses. The parties negotiate and reach a fair settlement, and they avoid going to court.
However, a child lacks legal capacity, being under 18 years old and not an adult. It is still possible to work out a settlement with an insurance company. The victim's parents act on behalf of their child and engage in negotiations through their attorney. The difference is that the settlement agreement must be approved by a California court before it can become effective. State law imposes special protections for children, so it is necessary to file documents requesting the judge to review and grant the appropriate order.
An Oakland Dog Bite Lawyer Can Assist with Child Injuries Claims 
To learn more about the legal process and your rights as a parent, please contact Venardi Zurada, LLP to schedule a free consultation. A skilled dog bite attorney can meet with you at our offices in Oakland, or Walnut Creek, CA.
Source:
wisqars.cdc.gov/nonfatal-reports