Top Causes Of TBI And Legal Remedies For Victims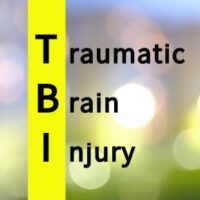 Government officials have referred to traumatic brain injury (TBI) as being a "top cause of death and disability" in the US, but you get the true meaning of the problem by reviewing a few key statistics. According to the US Centers for Disease Control and Prevention (CDC), more than 223,000 people are hospitalized with TBI every year, while another 64,300 are killed because of accidental head injuries. These figures do not include victims who visited the emergency room, their primary care physician, or an urgent care center for treatment. Plus, the data does not cover those who did not seek medical care, so the actual number of TBI victims is much higher.
TBI may be the result of a violent blow to the head or a penetrating object, but the underlying reason is accidents. California personal injury laws protect your interests if you were hurt, so you may qualify to recover monetary damages for your losses. Trust an Oakland traumatic brain injury lawyer for help with your remedies if you suffered TBI because of:
Motor Vehicle Accidents 
CDC data indicates that a top cause of TBI is car, truck, and motorcycle collisions. Plus, pedestrian, bicycle, and e-scooter accidents fall in this category because the victims are typically struck by a motorized vehicle. If you suffered head injuries, you would obviously pursue the at-fault motorist who caused the accident; however, you will initially be dealing with an insurance company. 
Slip and Falls 
Unintentional falls are the top cause of death among elderly individuals, and they also lead to almost half of all TBI-related hospitalizations among all age groups. California property owners are required to maintain their premises in a reasonably safe condition, so accidents are more likely when they fail in this duty. When a fall in an assisted living facility leads to head injuries, it is possible to pursue a claim for nursing home neglect. 
Defective Products 
When a consumer product bears a flaw related to design, manufacturing, or labeling, it can lead to serious accidents that cause head injuries. Examples of defective products that can cause TBI include:
Faulty household appliances;
Malfunctioning tires;
Flaws in cribs, strollers, toys, and other children's products; and,
Defective furniture, including high dressers and TV/entertainment units that can tip over if not secured to the wall.
When a defect renders a product unreasonably dangerous, it is possible to hold the manufacturer accountable for TBI losses. 
Workplace Accidents
 A common cause of head injuries is on-the-job accidents, but you might be limited in your options for recovering compensation. California workers' compensation benefits are your sole remedy for most workplace incidents. You can obtain benefits for medical cost, wage replacement, and disability, but not for pain and suffering. There are exceptions where a third party's negligence was behind TBI.
Our Oakland Traumatic Brain Injury Attorneys Will Pursue At-Fault Parties
 TBI can have long-term complications, so it is reassuring to know that California personal injury laws provide you with remedies. For more information on potential parties, please contact Venardi Zurada, LLP. We can schedule a no-cost case review at our offices in Oakland or Walnut Creek, CA.
Source:
cdc.gov/traumaticbraininjury/data/