What If The Other Driver Did Not Get Ticketed In A California DUI Car Accident?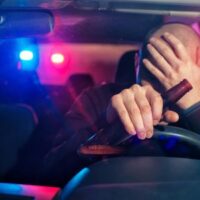 Motorists are well-aware that every US state has enacted strict laws on driving under the influence of alcohol, and California's include some of the harshest penalties. Under California's drunk driving statute, a person faces up to 6 months jail and a maximum fine of $1,000 if convicted for a first-time offense. The punishment increases for subsequent DUIs and if the act of drunk driving caused an accident in which someone was injured. Plus, there are consequences for the motorist's driving privileges. Officials may suspend the individual's driver's license for several months, a year, or even longer depending on the circumstances.
However, when you are the victim of a DUI accident, you will be more concerned with recovering damages for your losses than criminal penalties. California law provides you with legal remedies, but there are misconceptions about how the criminal case affects the civil case. An Oakland car accidents attorney can explain the differences and tell you why a DUI ticket is not necessary to prevail.
Criminal DUI Case v. Civil Remedies: When someone is arrested for DUI and police issue a ticket, it is because officers have probable cause to believe that the motorist was drunk. However, the ticket is just the beginning of the case. From there, the government has the burden of proving each element of the crime beyond a reasonable doubt. Specifically, the prosecution must have evidence showing that the motorist was driving under the influence of alcohol OR had a blood alcohol concentration (BAC) of .08 percent or more.
In a civil case after a DUI crash, the victim has the burden of proving that the at-fault motorist failed to exercise reasonable care when driving – very different from the elements of the criminal case. A ticket or conviction for drunk driving is definitely solid evidence but not essential. Your own statements noting slurred speech, bloodshot eyes, and the aroma of alcohol is often sufficient.
 What To Do If You Were Hurt in a DUI Collision: Accidents are chaotic and overwhelming, so some tips may be helpful. You protect your health and your legal rights by keeping these recommendations in mind.
Get medical treatment right away, either at the scene, the ER, or an urgent care center.
Comply with your legal duty to exchange contact information with the other driver.
Take careful mental notes as soon as you suspect drunk driving, and write them down asap.
Keep conversations to a minimum and avoid discussing fault with other drivers.
If contacted by an insurance company, do not make statements or answer questions. Never allow your conversation to be recorded, and avoid signing any documents until you consult with an attorney.
Our Oakland Car Accident Lawyers Fight for Victims of DUI Crashes 
If you can manage a few of the tasks on this list, you can count on our team at Venardi Zurada, LLP to handle the legal details. To learn more about our legal services, please contact our offices in Oakland, or Walnut Creek, CA. We can schedule a no-cost case evaluation with a drunk driving crash attorney.
Source:
leginfo.legislature.ca.gov/faces/codes_displaySection.xhtml?lawCode=VEH&sectionNum=23152