What Are My Legal Options In California After The Neighbor's Dog Bit Or Injured Me?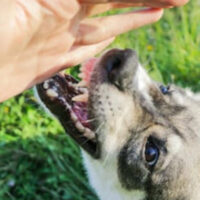 While most of our canine buddies live up to their reputation as man's best friend, there are some dogs that are prone to aggression, biting, and other attacks. You might be surprised to learn about the frequency of dog bites in the US, and these incidents are also common in California. The WISQARS online database operated by the US Centers for Disease Control and Prevention offers some concerning statistics. In 2019, there were 329,522 people that sought treatment at emergency department visits for accidental dog bite injuries.  Many other people have been injured by dogs in situations where there was no biting.
If you or someone you love was attacked by a dog, it is important to understand your legal options for recovering compensation. These claims are based upon the concept of liability, specifically negligence – which applies in most personal injury cases. An Oakland animal and dog bite lawyer can explain the specifics, and some basics about your legal options may be helpful.
Legal Remedies for Dog Bite or Dog Injury Victims: California goes by the rule of strict liability for purposes of dog bites, so the "one-bite" rule of other US states does not apply. To recover compensation, you need to prove that you were injured by a dog bite while you were in a public place or legally present in a private location. For instance, you may have a claim if you were bitten:
At a park or beach;
While dining at a restaurant that allows pets; or,
During a party or other gathering at a neighbor's house.
You may also recover if a dog didn't bite you but jumped on you and knocked you down or rushed at you and scared you into falling as you tried to get away.  In these situations, where the injury happed without a dog bite, the bitten person must prove that the dog owners acted unreasonably by, for example, letting the dog run free without a leash, in violation of rules, or where there was a risk to others.
After being injured by a dog, your first step in the legal process is usually filing a claim with the responsible party's insurance company. Businesses and homeowners' carry liability policies to protect against such losses. If you cannot negotiate a fair settlement with the insurer, you may need to file a lawsuit in court. 
Challenges with Proving Your Case: One of the biggest issues victims face when pursuing a dog bite or dog injury claim is the fear of creating a dispute. The dog's owner might be a neighbor, friend, or family member. On this point, it is important to keep two key points in mind:
Now that you know your legal remedies involve filing a claim with an insurer, you might feel more comfortable pursuing a claim. The financial implications for the dog's owner will likely not be severe.
You could suffer extensive medical losses, as well as pain, suffering, scarring, and disfigurement. Plus, psychological consequences can be serious. When you realize the full extent of your losses and how much you spend out-of-pocket, the financial impacts might change your mind.
Learn More by Consulting with an Oakland Dog Bite and Dog Injury Attorney 
An overview about liability in dog bite or dog injury claims is useful, but it is no replacement for retaining skilled legal counsel to assist with your case. Our lawyers at Venardi Zurada, LLP are dedicated to helping victims pursue those responsible for causing your injuries, so please contact our offices in Oakland, Walnut Creek, or Redding, CA today. We can set up a complimentary consultation to review your circumstances and advise you on your rights.
Resource:
webappa.cdc.gov/sasweb/ncipc/nfirates.html