California Truck Accidents: Potential Parties By Theory Of Liability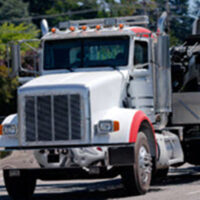 Semis, 18-wheelers, and other large commercial vehicles are among the largest vehicles traveling on California roads, so you can probably guess the level of destruction they are capable of in a truck accident. The California Highway Patrol (CHP) reports that there are more than 325 fatal truck crashes every year, leading to the deaths of almost 370 people. Around 9,700 are injured in collisions with these massive vehicles, including 485 victims in Alameda County alone.
Under California personal injury laws, you may be entitled to compensation if you were hurt or someone close to you died in a truck crash. A key component of these claims is proving fault, and it is true that the finger will typically point at the truck operator. However, there may be other parties whose misconduct contributed to the collision. Your Oakland truck accident attorney will explore all possibilities and theories of liability, including: 
Negligence and Potential Parties 
Negligent driving is the failure to exercise reasonable care while operating a vehicle, which is why the truck operator is the first, most obvious potential party. As a theory of liability, negligence does apply to other individuals and entities that had a hand in putting the semi and trailer on the road. Other parties that may breach their respective duties and standard of care include:
The driver's employer, if there was carelessness in hiring and training;
The owner of the semi;
A company that handles maintenance and repairs on the truck tractor; and,
The shipping or logistics company that loads and unloads cargo. 
Vicarious Liability 
Aside from negligent hiring, the truck operator's employer could also be held accountable under the theory of respondeat superior – i.e., vicarious liability. Under this concept, an employer is responsible for the negligent acts of an employee who was working in the scope of his or her employment. 
"Logo" Liability 
Some companies rely on independent contractors to operate their trucks, which enables them to avoid vicarious liability principles. Logo liability is a theory that eliminates this safe harbor. Federal regulations apply to the lease agreements between the truck owner and the independent contractor driving it, and they require the owner's logo to appear on the truck. The appearance of the logo creates the presumption that there is an employee-employer relationship, enabling a victim to proceed with a claim.
 Strict Liability 
Some truck crashes are the result of a defective part on the semi, trailer, or any of the truck's countless systems. In such a case, it is possible to pursue the manufacturer of the defective part. These claims work according to strict liability, which means you do not need to prove fault.
 Our Oakland Truck Accident Lawyers Will Pursue All At-Fault Parties 
It is good to know that you have multiple options for seeking compensation after a truck accident, especially considering the severe, catastrophic injuries you may suffer. To learn more about your remedies, please contact Venardi Zurada, LLP at our offices in Oakland or Walnut Creek, CA. We can set up a no-cost case review with a knowledgeable truck accident attorney who can provide additional details.
Source:
chp.ca.gov/programs-services/services-information/switrs-internet-statewide-integrated-traffic-records-system/switrs-2017-report