Astronomical Medical Costs Related To Accidental Burn Injuries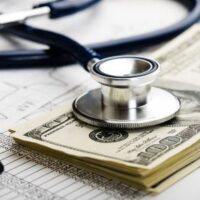 Burns are among the most excruciatingly painful injuries someone can suffer in an accident of any kind, but statistics reveal that they are also among the most expensive to treat. Every year, around 500,000 people receive medical care for burn injuries, at a cost of more than $1.5 billion. Plus, there are the indirect costs associated with future care and other implications, which exceeds $5 billion annually. Specific figures related to children are also disturbing, as the total cost of emergency room visits to treat burns in victims aged 4 or younger is more than $300 million per year – by far the highest among all age groups.
However, the costs from a societal standpoint do not tell the whole story about how individual victims suffer from burns. Your losses can be extreme, which is why it is critical to work with an Oakland burn injury attorney when seeking your remedies after an accident. Some information about the implications should convince you why taking legal action is important.
Medical Costs and Burn Unit Care 
Medical bills can skyrocket with serious injuries, especially third-degree burns that destroy the outer layers of skin and penetrate tissues underneath. To start, the average cost of hospitalization is around $24,000, more than twice that of other injuries; this price tag is likely due to the fact that victims will spend a longer time recovering in the hospital. Data indicates that a victim will be hospitalized for one day for every 1 percent of the total body surface area (TBSA) sustaining burns.
Other factors that lead the high costs of burn injury treatment include:
Many victims will require multiple skin graft procedures and other surgeries.
Total charges for skin graft surgeries for patients with more than 10 percent TBSA is almost $270,00.
The specialized equipment used in burn care units are more expensive to implement and operate. 
Other Losses for Burn Victims 
Though medical expenses can be astronomical, there are implications beyond the costs of treatment. For serious injuries, you could be out of work as you recover. Burns can also lead to long-term or permanent disability, which prevent you from working or limit what you can do – which affects how much you can earn. As compensation, a victim may be entitled to amounts for lost wages and future business opportunities.
In addition, there are ramifications that are not tied to a dollar value. With burns, among the most significant is the scarring and disfigurement. Skin graft procedures are effective, but the physical damage may remain – even after cosmetic surgery. Victims may qualify for damages related to pain and suffering and emotional distress.
Contact an Oakland Burn Injury Lawyer to Learn More 
When you know the full extent of the medical costs and other consequences of burn injuries, you can see how important it is to enforce your legal rights. You may be entitled to compensation, and our team at Venardi Zurada, LLP is ready to support your needs. To set up a no-cost consultation, please contact our offices in Oakland or Walnut Creek, CA.
Resource:
researchamerica.org/sites/default/files/Burns%20Fact%20Sheet.pdf